Okay, Savage Tales from my Los Angeles painting opening:
First of all, we had a serious West Coast RTH contingent present (see photo #1). Can you guess the identities of this lot?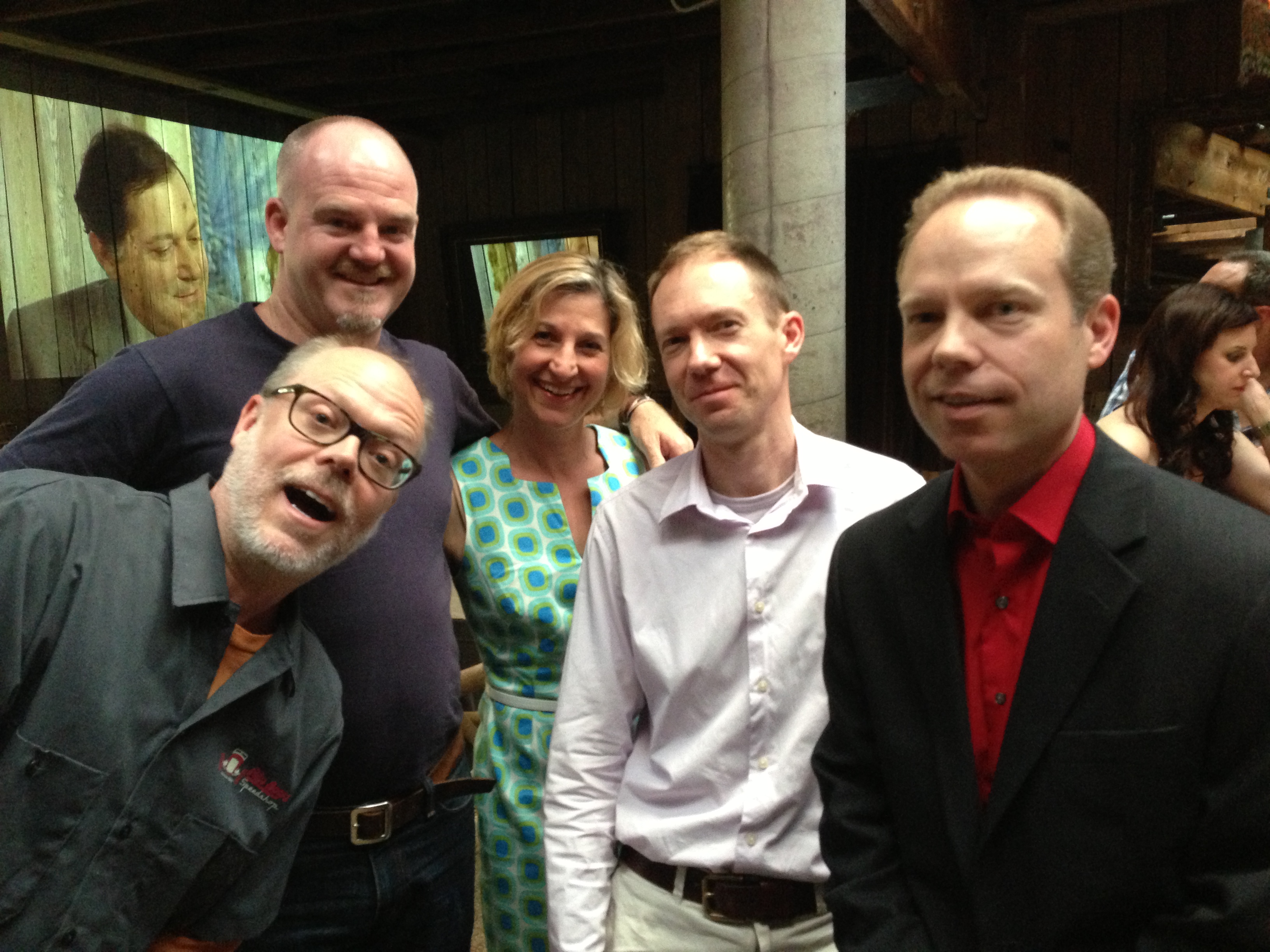 Second (see photo #2), can you guess the identity of the blonde bloke interviewing me as part of his report on creativity? Hint: he was in a founding Goth band.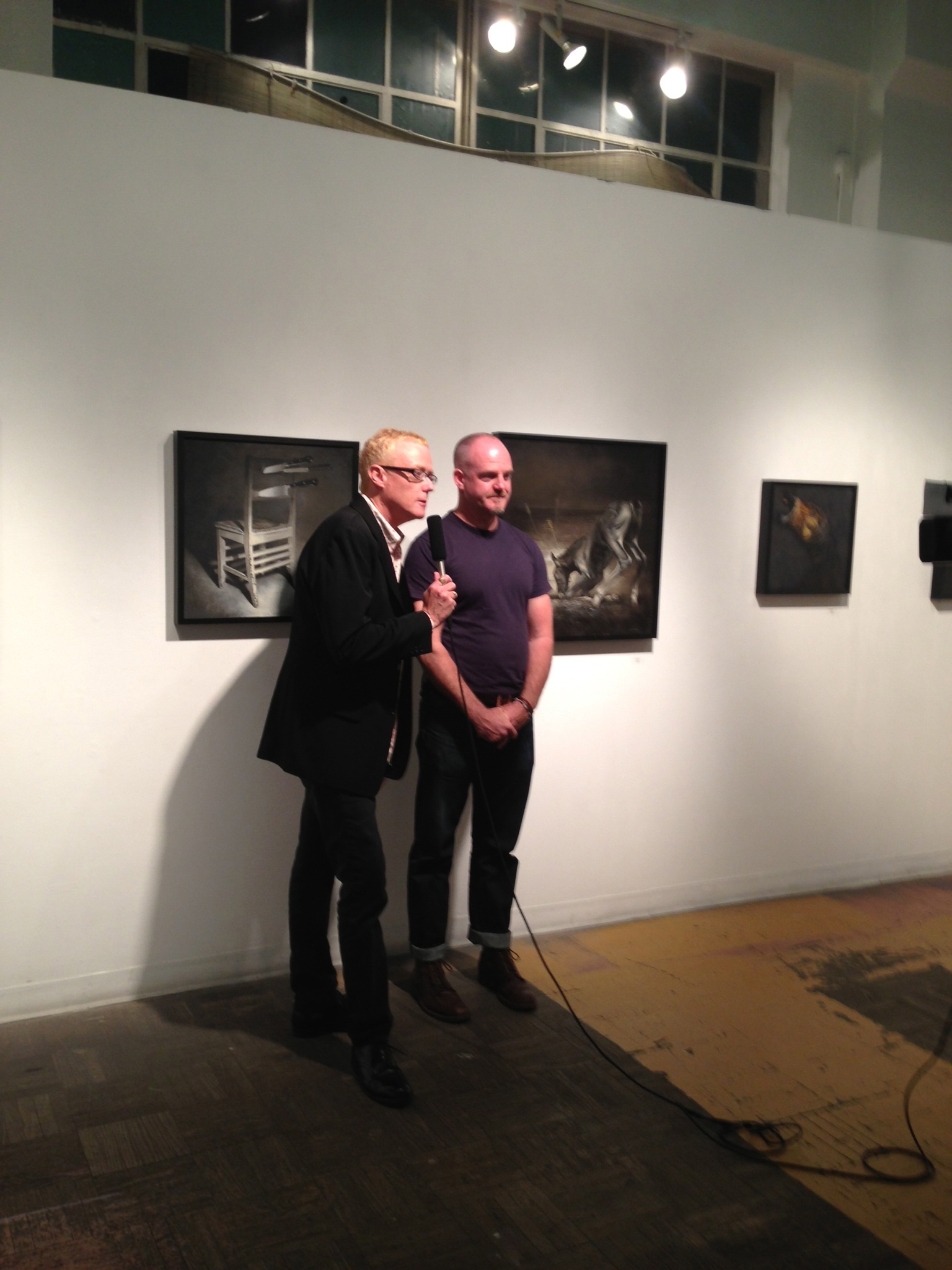 Here's a close-up for old farts.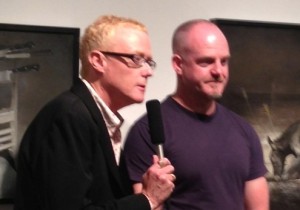 Correct guesses win a fabulous RTH High Five.