(Quick side bar: I steer clear from the not real, and that includes anything that reeks of science fiction or fantasy. I can't relate to any of it. That said, God bless you, J.K. Rowling. You single-handedly changed the reading habits for the better of millions of kids who never had a desire to pick up a book. Know that one of my most altruistic acts was reading your EPG-unfriendly books to my biological brats, who gobbled them up like ice cream. I attribute their voracious passion for the written word to you.)
Because I can't get enough of the show, I've been listening to related podcasts, one of which is the BBC's Desert Island Discs (yet another winner) interview with Martin Clunes. He's everything I expected him to be: charming, humorous, benevolent, etc. His desert island disc choices are certainly eclectic. T Rex's "Hot Love" (talk about a one trick pony!), Bob Marley's "Get Up, Stand Up" (snooze), Chuck Berry's "Reelin' and Rockin' (finally!), Zappa's "Doreen" (Clunes says he'd take the Zappa catalog over the collected works of William Shakespeare. Not me. I'd keep the Shakespeare and curb all the Zappa except for his first and only worthwhile listen, Freakout), Rod Stewart's "Sailing" (not familiar with that one), Elton John's "Your Song," performed touchingly by his daughter and a friend, and finally "We Have All the Time in the World" by Fun Lovin' Criminals (not anything to write home about).
His choice of Avalon was the one I found to be most interesting. Avalon is one of those albums that has never done a single thing for me. Yet, I know there's something happening within the LP's grooves that I can't seem to grasp. For fans, the mere mention of the title appears to have the power to transport the faithful to some dimension of pure bliss. I don't get it, won't get it, and that's fine. What I do get is that a certain type of person is drawn to the record. They're all very much like Clunes. If you're lucky enough to be with the Avalon gang at a dinner party, you know the conversation is going to be stimulating, and the rules of engagement will be understood and followed. The topics may well be a little different than the usual fare, but you'll go home wanting another outing with that same gang. I'm more than aware that all this sounds like some sort of press release for a new series from the Hallmark Channel, but that's something I'll certainly be looking forward to when this god-awful pandemic finally ebbs. A preference for Avalon is not unlike a Dead-disser who makes an exception for the exceptional "Box of Rain." You know you're in good company should anyone at the table give a thumbs up for either title.
Stuff That Smells Like It Came Out of Someone's Butt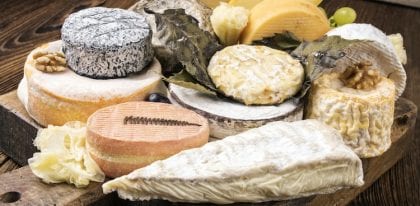 All who know me know that I refuse to eat anything that smells like it came out of someone's butt. Specifically, I'm talking about every type of cheese except for mozzarella.
After a very out of control party during my college years, in which I passed out due to much boozing, my friends decided to insert a variety of malodorous cheeses within the folds of my blankets. The smell hit me as soon as I felt myself coming out of the coma. When I discovered the reason for the smell, I had a panic attack similar to that which Silver Lining's Playbook Pat has after reading the ending of A Farewell to Arms. Honestly, I was and am still that frightened of cheese. And mac and cheese? Forget it. I'd rather be forced to listen to a 9-hour Dead "Space" workout, which leads to another food phobia: casserole like creations that have the texture of vomit, many of which require mayonnaise. Yuck!!! It's very difficult for me to be at the kitchen table with my wife should she opt for some horror like tuna salad.
Again, I'm in the wrong. The world has decided that cheese is one of life's great delights. And because I can't wrap my tongue around that, I'll never be a good cook. To be a really good cook, one's palette must acknowledge the magnificence of cheese and be open to the possibility that something like brains might taste like manna from heaven. That's not going to happen for me.
My grandmother had a close friend from South Philadelphia who gave her a killer lasagna recipe. She in turn gave it to my mom, which my mom passed on to me. Every 2 weeks or so, I make it for us, the Moderator, and his wife. My wife, who'd make a more than able contestant on Top Chef, more or less serves as my sous chef. Throughout the making of the thing, my wife continually tells me what a great cook I am, that I go where Gordon Ramsay would never dare, that I shouldn't rule out the possibility of opening my own. . . (really, I look in the mirror and ask myself what in the name of God I ever did to have this voluptuous, multitalented creature for my wife and wonder what the hell she sees in me, and then my vanity gets the better of me and tells me that I'm actually a pretty good catch). At some point or another, I've had enough and tell her she's nuts, that all I'm doing is following a recipe, that there's no magic going on ala the story that's always told at teaching conferences by a keynote speaker who's trying to make a point about what makes a great teacher, the story about the speaker's supposed genius-in-the-kitchen grandmother who always adds that unexplainable something not found in a recipe. Simply put, without an appreciative palette for cheese, I'll never be Jacques Pepin. Sorry to disappoint.
Frank Sinatra
Sinatra's duet with his daughter, "Somethin' Stupid," to these ears, is the only thing he's ever done that's moved me. I can't tell you how many collections I've bought over the years, loaded with Sinatra titles, just to get those 10 or so clean "take a chance" bop albums which might have hit the turntable once or twice. He's not Avalon because one can't rely on him to enlarge one's circle of Clunes-like friends – and he's not like an offensive-smelling limburger either.
He's someone who Gary Giddins, Leonard Feather, and Nat Hentoff (jazz critics I wholeheartedly respect) hear and greatly enjoy, which makes me feel like a real dumbass for having such an "I couldn't care less" attitude. Again, something's going on there that I'm not getting. And I'm not going to get it because I can't stay awake trying to find out what it is.
Classical Music
I've already written about my appreciation for Chopin's "Prelude No. 4," enhanced by its performance by Jack Nicholson in Five Easy Pieces, which the wife and I watched about a month or so ago. That scene, as well as the rest of the movie, still delivers. Wish I could say the same for Citizen Kane.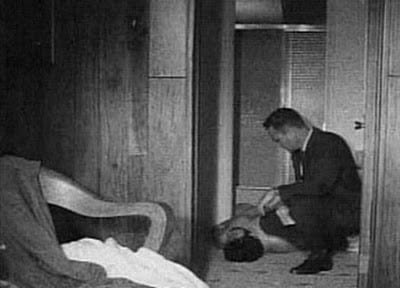 One other piece that knocks me for a loop every time I hear it is Erik Satie's "Trois Gymnopedies." To say the least, it's draining, which is why director Robert Weide featured it as the background music for the final sequence of his masterful documentary on Lenny Bruce, Swear to Tell the Truth. While the piece plays in the background, Jo Jo D'Amore, a contemporary of Bruce, sits on a couch and explains how the police allowed the public to enter Bruce's house, examine Bruce's dead body, and do whatever else they wanted for as long as they chose. Throughout the interview, D'Amore is continually on the verge of tears and is obviously relieved when the interview is through. To this day, just thinking about the scene does a number on me.
Classical music more or less seemed like a lost cause to me for quite some time. As of late, I've been hearing and seeing it with a greater appreciation, probably because of one of my stepsons who plays the flute. He's just a kid, but he's got it. And because he's just a kid, and he's got it, watching him play is like watching someone perform a magic trick. If I keep watching, I might figure out how he does it and why it's worth the attention.
Now fellow Townspeople, I turn to you. What cultural milestones leave you perplexed? What are the ones you can't write off so easily? Know that I look forward to your responses.