Greetings,
Today's Mystery Date will work a bit differently than how we've conducted these in the past. Rather than post an "unmarked" mp3 for you to identify, I'm posting a screen capture from a video. Excluding Townsman E. Pluribus Gergely, who chose this frame for analysis in our recent long night's work, the first Townsperson who can identify the video from which this screen capture appears will not only win an actual musically relevant PRIZE but, more importantly, can claim the top rock nerd honors on our most recent Last Man Standing, on bands that have employed two drummmers.
Are you ready for our Mystery Date? For those who feel they can handle the full weight of what's to follow…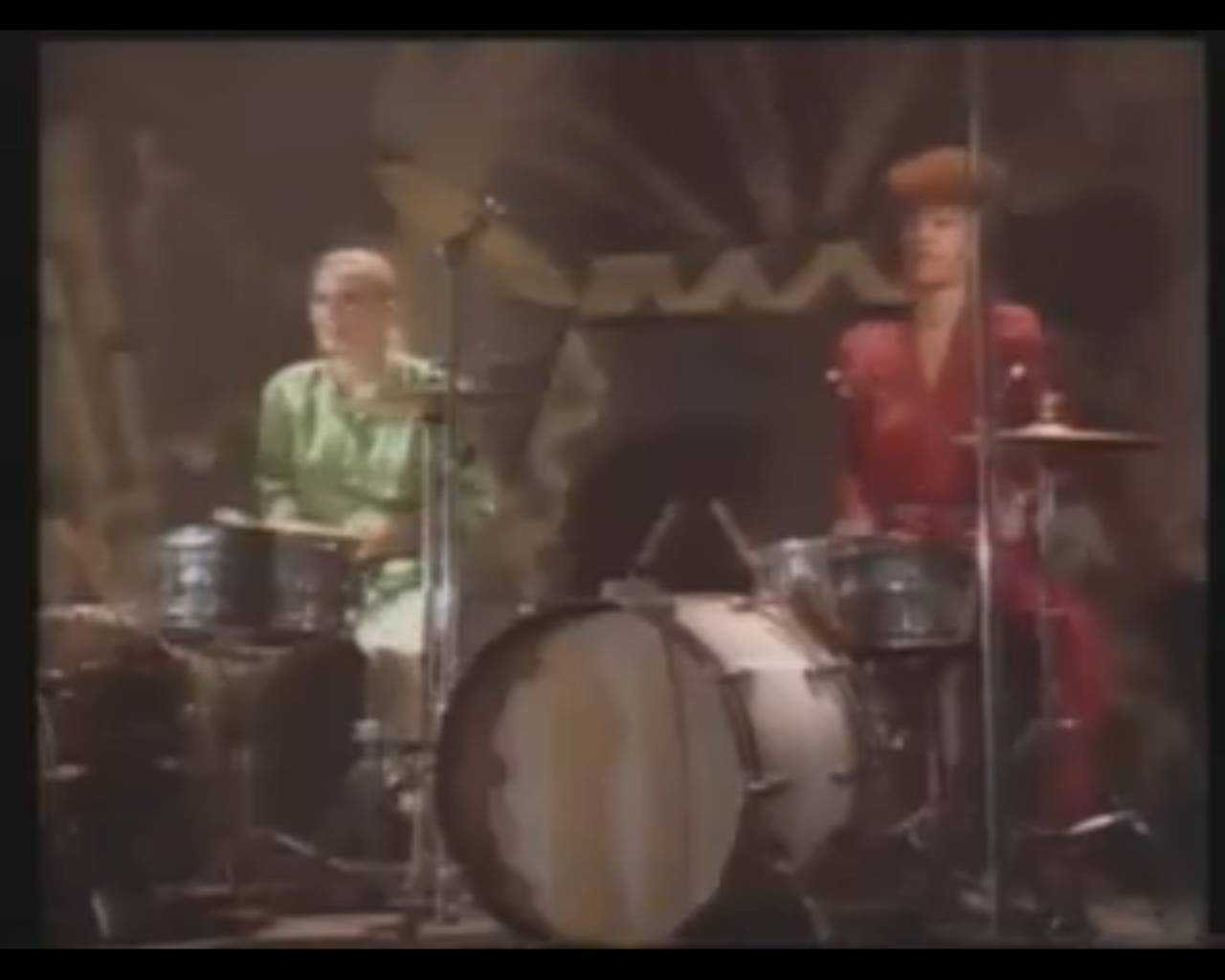 Identify at your own risk!