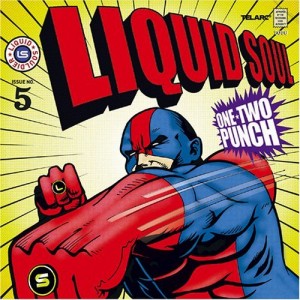 UPDATED: Proof that it "happens to the best of them": your Moderator forgot that he already included ELO in an earlier 1-2 Punch! For this offense, Mr. Moderator will spend the next 2 minutes in the Penalty Box. Mad props to tonyola for his pince nez. Feel free to leave your 2 selections for Fleetwood Mac.
Let's try another 1-2 Punch, shall we? Top 10 lists are too much; Top 5 lists invite too many opportunities for throwing in a hipster, obscuro choice to distinguish oneself from the raging masses. What I'd like to know is what TWO (2) songs you would choose from an artist's catalog to say as much about that artist that you believe represents said artist's core as possible? In other words, if you could only use TWO (2) songs from an artist's catalog to explain all that said artist is about to a Venusian, what TWO (2) songs would you pick to represent said artist's place in rock 'n roll?
I'll pose two artists and you—love 'em or leave 'em—give me each artist's representative 1-2 Punch. Dig? Here goes!