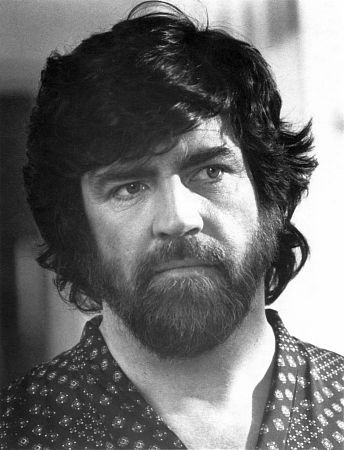 I spell M-…
Last night I was flipping channels, and I came to a screeching halt at the 1978 Paul Mazursky-directed period piece, An Unmarried Woman. Man, I hadn't seen that movie since it was still considered mainstream cutting edge. Alan Bates' hair and beard were a show unto themselves, not to mention Jill Clayburgh's newly liberated nipples!

Anyhow, I got to thinking how representative that movie was of the '70s age of self-discovery and how so much popular music of that time was geared toward themes of post-hippie culture, middle-class self-discovery by women and men in their late-20s and early-30s: Carol King, James Taylor, all that Psychic Oblivion stuff… What a clear period in terms of cultural themes. My childhood was smack dab in the middle of that period, with my newly divorced Mom "finding" herself a few years later than she would have liked. Better late than never…
Then I got to thinking about other periods of music and popular culture, during which clear themes emerged. I lived through some of these periods, as I'm living through whatever period we're in today, but I can't put my finger on what our present cultural theme is, circa 2008. The themes an artist like Beck represented in the '90s are appearing in the rearview mirror, aren't they? U2 and The Boss already healed the nation post-9/11. Neil Young's attempts at establishing themes during the Dubya era were hampered by lousy music, and now Bush is about to appear in the rearview mirror along with Beck and Alanis Morissette. We may be post-ironic, but's not like we're living in the Age of New Sincerity quite yet. So my question is, What music today represents – for you – a theme you think is particularly relevant to our time?