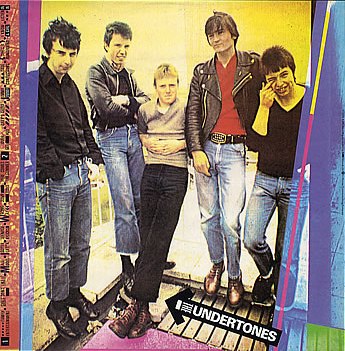 Floods!
Certainly, you can't judge a book by it's cover. We know this to be true, or true enough that we do our part to pass this wisdom down to younger generations, but sometimes we do – judge a book, or record album, by it's cover, that is. I'm sure I'm not the only Townsperson who's bought an album based almost solely on the strength of its album cover.
Ogden's Nut Gone Flake, in its die-cut, round cover, was a no-brainer purchase many years ago. I took it home, however, and never fell for it. A few years later I sold it, only to buy it again because the cover was so damn cool! I still don't like that album.
On the other hand, there are some albums I've bought almost solely because of a cool album cover that have delivered. I picked up the first Undertones album based on the cover shot of those cheery, aware teens wearing "floods" before I knew anything about them other than the fact that they were one of those new-fangled punk bands I'd was just getting into. (As an aside, this old Trouser Press article I ran across reminds me that it's no wonder I still love The Undertones as deeply and as personally as I do!)
There are others, I'm sure (in fact, I had one in mind when I thought about this thread, but it's slipped my mind), and I'm sure I'll remember some more as you share your album covers that delivered!