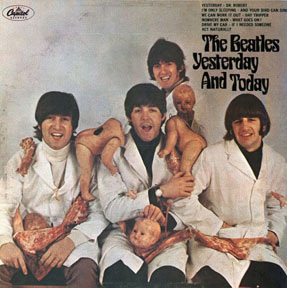 Courtesy of Townsman cherguevarra. News of this astounding find was first posted within a recent All-Star Jam. I knew you wouldn't want to miss it. An alternate Beatles "Butcher Cover" has been found in among a private collection of Beatles memorabilia in Johnstown, Pennsylvania. Check it out…after the jump!


Have three women ever sung a medley with so little sensitivity to the material? Cher and Tina Turner are especially brutal! Is the horn section alive?
How pissed must Klaus Voorman have been to have seen his work in corporated into this mess?