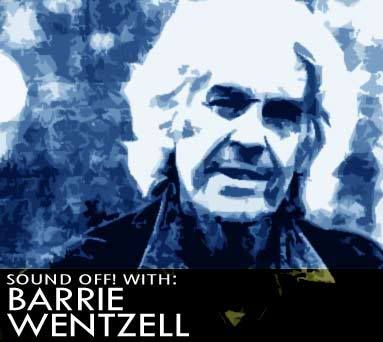 In July of 2006, I had a near-religious experience. I had the chance to visit an exhibit of one of my favorite photographers of all time; Barrie Wentzell. Barrie was the principal photographer for one of the UK's most established music magazines between 1965 and 1975 — The Melody Maker. He's shot everyone from Basie to Barrett, from The Kinks to King, to Lennon and Ono, Ross and Little Richard. To me, these are photos and portraits that take on a personal edge, mood and character of their own.
When I walked past all of the photos in the gallery that I'd only previously seen in books and on the web all of these years, and flipped through his entire catalog of available prints in the hushed silence; I was in awe past anything that I've ever felt. These pictures and the stories that I felt must have been behind them were moving and thrilling to get up close to. Having them all in one room at once was completely overwhelming – like being alone with ten of your favorite musicians and having them all to yourself. A friend who was curating the exhibit was kind enough to get Barrie to write me a note on one of his posters for the exhibit (I look over at it now on my wall).

Pete Townshend and Towser (C) Barrie Wentzell
I'm pretty excited to be able to do an interview with someone who's work is magical and inspiring to me. I'm not sure which photo is your favorite, or if you even have one, but I thought I would put it out to the Hall to see if anyone had any good questions that they'd like to ask Barrie as well when I get the chance to finally speak with him in the coming weeks. I look forward to your responses!