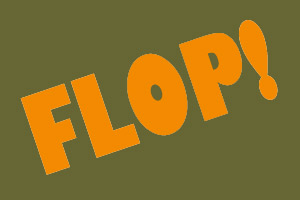 The People have (not) spoken!
Here's one of those oddities I sometimes happen across while researching other thread ideas. It's a 1974 interview with an Australian band I'd never heard of before, Daddy Cool. Can we SUMMON the Thunder Down Under, Homefrontradio, for some background on this band? I'm sure our old friend Links Linkerson could provide us with some links to the history and importance of this band, but he refuses to play above ground. Despite not knowing a lick about the band, they tell an age-old story I think you'll enjoy.
Following are some clips of the band in their prime! There's something oddly catchy about this band. Check 'em out!

Their breakthrough Aussie hit, "Eagle Rock"!

Another song I'd never heard of, on which the drummer sings!

And yet another!

This one's not wearing on me anywhere near as well, but maybe it helps explain what the one guy meant in that interview when he referred to them spending 5 years playing "good music most of the time."

In case there's any confusion, the band is not to be confused with the following song, by a favorite of Townsman Hrrundivbakshi!

These clips haunt me with at least 4 questions:
I wonder what became of the members of Daddy Cool, especially Ross Hannaford, the bespectacled guy who wanted to try something different?
Andyr, what's your take on the drummer – both his chops and his Look?
HVB, does this band straddle a hippie/goofball aesthetic in a way that you can find tolerable, if not even pleasing?
E. Pluribus Gergely, how much do you think Daddy Cool records could go for on eBay?
I look forward to these responses and more!