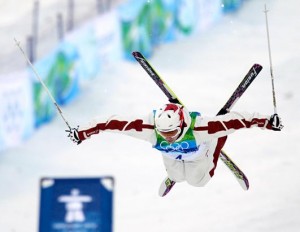 As any musician can tell you, it's tough to build an audience of any size. Can you imagine how hard it must be to churn out million-selling albums and release singles that become radio staples for the next 40 years?
Now, imagine building that audience, selling all those albums, and garnering all that airplay with 8-minute songs involving complex time signatures and multiple "movements" while being sung by an elfin flower child with a high-pitched voice, spouting off fastastic tales of chess and outer space. (And this elfin prince of rock 'n roll may be the best-looking guy in the bunch, despite the shocking results of a popular rock blog's fan voting for Sexiest Man in Prog-Rock 40 years into the future.) Imagine taking these ingredients and producing actual songs with parts that could be sung, whistled, and hummed from top to bottom by an average 12-year-old kid.
I'm talking about Yes, of course, the most tuneful of prog-rock bands, and the band that made it possible for a half generation's worth of classically trained musicians to earn their rock 'n roll credibility and taste the same delights of rock stardom as any traditional, macho guitar-based band.
I'm not the world's greatest Yes fan by any stretch, but in terms of degree of difficulty did any band in rock achieve wider public and commercial acclaim for such (on the surface, at least) unformulaic music?
The Grateful Dead may come to mind, but their few radio hits from their prime are the ones in a folky, country vein. The legendary "St. Stephen," for instance, isn't a staple of Classic Rock radio nor a song that even casual rock fans can hum out all the parts to. "You had to see them live," and plenty of people did, but they did not necessarily absorb their records. In contrast, I bet a great percentage of rock fans, even those heavily opposed to prog rock, such as andyr and E. Pluribus Gergely, can cite all the key parts in "Roundabout" or "Starship Troopers."