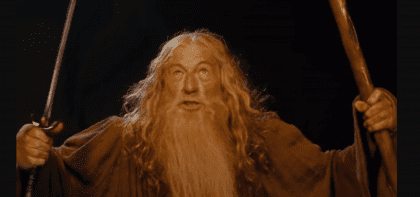 Last night, after the rest of the family went to bed, my strangest thought for a long time popped by to say hello. 
I tried sending it away, but it would not go. It just sat there, like Winnie the Pooh stuck in his tree, or the cravings described by Mrs H and female friends and relations when heavy with child. I knew I'd be unable to sleep until my craving was addressed and sated.
It's been a long old week. That's my excuse, anyway.
We've had local and other elections over here. My day job means I get noticed by those whose role it is to staff them. Because I'm an obliging bloke, and never have spare money, I always agree to help.
So, roughly once a year, but less during a pandemic, I get up at an hour night owls consider bedtime, leave the house (which now, of course, I'm unused to), set up my polling station, work fifteen hours with no breaks – we're not allowed to go outside other than checking the signage hasn't blown away – meeting, greeting, and being pleasant to the same public I didn't want to be nice to again when escaping live retail more than 20 years ago. 
After dark, we close the doors and pack the station down again. I get the added thrill of driving the paperwork across town and sitting in a queue of over a hundred cars doing the same all at once, knowing there is just one desk to process everything at the drop-off. So that takes another 2 hours. Getting home, I try not to notice the hour I got up at yesterday morning approaching the brow of the hill.
This year, I helped at the count as well, driving halfway across the county and back on both Friday and Saturday. I know they're not like your counties, which are about the size of our continents, but our roads don't work like yours, with holes like canyons on large and small thoroughfares alike.
To celebrate covid, they gave us clear screens between the counting staff and the candidates, lending the arena a zoo-like atmosphere. I half-expected candidates to start pushing bananas through the gaps between them. It might have improved our performance if they had, or got past their self-absorption.
It takes a certain type of individual to think this bunch of sleep-deprived administrators, all eager to finish and go home, were hand selected by evil genii for their sinister determination to falsify and subvert the vote in ways only the likes of your former leader can imagine in less lucid moments. But exist they do and these individuals are called candidates. Since the elections were postponed last year, two years on this was their moment to shine, and boy did they make the most of it, looking important in their big rosettes and suits even I could tell didn't come from places I shop
So, Stan, I hear you say, this is all very well, but what's it got to do with music, let alone the ROCK we come here to talk about? We want to put aside our cares of work and not think about people whose fragile egos demand the validation of an English parish council electorate, representing fewer people than those who turned out to see our bands playing gigs after school.