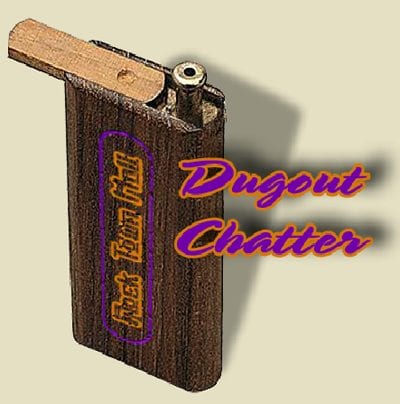 President elect Joe Biden's choice for Secretary of State is a guy named Anthony Blinkin and he has a band and two of their songs are on Spotify. I suspect you're thinking the same thing I was: Great, let me brace myself for some flaccid, middle-aged blues rock fumblings along the lines of that band of hedge fund guys from a few years ago, or Joe Scarborough's mid-life crisis offerings.
The first indication that this might be different from what I feared was the picture of Blinkin playing a Danelectro. I believe that you can tell a lot about a person by their gear choices, and this is a hip choice. Noted bassist Mike Huckabee can be seen with the occasional P-bass but there are also plenty of pictures of him with some Guitar Center Special like a Yamaha, or an overly fussy high end bass like a Warwick, or, God forbid, a 5-string. So it's no surprise that he turned out to be a horrible human being. A Danelectro, on the other hand, says to me, "Sure, I could have gotten a Tele. They are iconic and a choice that is beyond reproach. But I wanted something just a little more left of center." (I've always liked the Danelectro but, much like the SG, I frankly don't think that I'm cool enough to pull it off.)
Then I read the bio notes:
"Singer-Songwriter and, with Eli Attie, Jay Carney, Dave McKenna and David Segal, member of studio-only bands — including Cash Bar Wedding and Big Lunch — that have recorded in New Orleans, Bakersfield, Minneapolis and Washington, DC, with contributions from Alex Chilton and Grant Hart. Perform with two Washington, DC-based occasional charity concert bands, Pink Noise and Coalition of the Willing, formed in 2004 by Andras Simonyi with Linc Bloomfield, Dan Poneman, Dan McDermott, and Jeff "Skunk" Baxter of Steely Dan and Doobie Brothers acclaim. Inspired, still, by 1970s classic rock and R&B."
Okay, Skunk Baxter kind of makes sense since he designs missile defense technology or something these days. But Grant Hart? Alex frigging Chilton? I need more details. The word "contributions" seems intentionally vague in a way that is meant to capture almost any musical contact so I would like some clarification.
I see that he's been in a band with Jay Carney, the former press secretary for Obama who namechecked Guided By Voices from the podium once. I'm assuming that Jay was the one that came up with the name "Cash Bar Wedding" since it sounds like it could be the name of a GBV album or song. This is an objectively great band name. "Coalition of the Willing" gets the silver medal for band names mentioned in this bio but loses out due to its wonkiness. The name "Ablinkin" must have seemed like a great idea that fell right into Blinkin's lap but I think the cutesyness of that name causes it to wear out its welcome fairly quickly.
The songs: There's only two songs. They both seem like they are recorded professionally. Honestly, they're both catchy and well done. The arrangements are well thought out, and the playing is solid. His voice reminds me of someone. Do I hear notes of Elvis Costello? The songs seem like they fall into the category of Dad Rock as I understand that category to be. He seems like just a guy with a day job who never got tired of playing in bands, so in that respect, he's not unlike me or a number of my fellow Townsmen. Are these songs changing the world or breaking new ground? Nope. But if the Donuts were putting together a show for a Saturday night with Nixon's Head and these guys ended up on the bill too, I don't think they'd be wildly out of place. Maybe they'd even have Skunk Baxter with them and I could confront him about the time when I was bartending and he was rude to me. (We'd probably end up laughing about it and then talking about compressors and whatnot.)
On to the questions:
Are these songs legit or are they the little red sports car of someone's midlife crisis?
Is this Dad Rock?
How do you define Dad Rock?
Are a person's gear choices a window into their soul?
Are there any particular guitars you consider to be especially cool?
Are there any guitars you consider to be inherently uncool?
Between Blinkin name checking Grant Hart and Alex Chilton, Jay Carney professing his love for GBV, and people like former Vice Presidential candidate Tim Kaine saying the Replacements are his favorite band, are we entering the Golden Age of Musically Relatable Politicians?
In terms of relatable politicians, would you rather have a beer with George W Bush, or argue the ranking of the three original Big Star albums with Blinkin?