It's 1979, late some Saturday night. I'm 16 years old, and the only one awake in my house. I'm sitting on the couch in my family's wood-paneled basement, watching some early rock video show on a UHF station. The following video comes on the tv.


You've got to remember, kids our age didn't have MTV and websites with every avaiable shot ever taken of a band there for the Googlin'. If you weren't really into a band that was just breaking into the mainstream, you may not know what every shaggy haired musician in every band looked like. Shoot, these days we even know what that Munchkin-looking guy in Death Cab for Cutie looks like! That cat was stuck back in the corner of band photo shoots in 1979.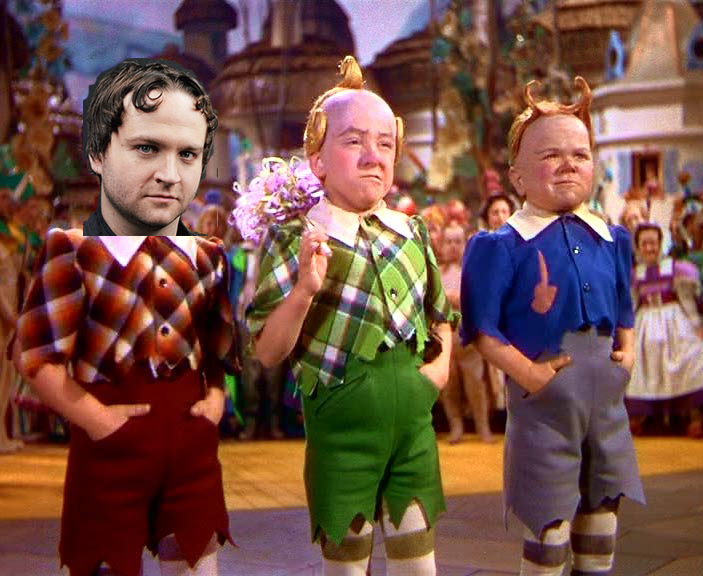 By that night in 1979, I was already becoming aware of the music being made by what would soon become my least-favorite band of all time, but because I already hated their music so much and was so set on following the beat of '60s and punk bands that caught my ear, I paid little attention to the photos of Journey that might have appeared in Rolling Stone. Come on, I wouldn't be caught dead reading about that band!
Anyhow, this video show was the only rock show on tv – and it wasn't like I had 8000 cable network options to flip through for the next 4 minutes. The Journey video got underway and I noticed that the blouse on the woman fronting that band was…promising! For the first time in my life I took notice of at least one aspect of the band Journey. I did my best to tune out the song and focus on the proto-Shirley Manson money shot.
Reviewing this video after nearly 30 years, I'm struck by how visceral my teenage memories of that night remain. Following I match up specific points in this video with some of those visceral memories:
00:41 Yeah, she better throw her left arm across that blouse before it flies open!
1:48 As more camera angles from the singer's back right side are cut in and the passion builds, I'm pretty certain that I'm about to strike paydirt with a worthwhile view.
1:49 Not much in the hips department…
By this point into the video, I began to have some creeping questions, questions like, Is she or isn't she? and Is the warm feeling that's developing down there all right considering my possible confusion? I quickly fend off all such negative, self-critical thoughts as I see this…
1:54 Wow, that was some dip to the right! It's not like there's much to see, but did I see something?
2:23 All this swinging and swaying during this "Nah nah" section is gonna get hairy! Must. Not. Blink.
2:47 Should I be feeling this way?
Then the cuts to each band member egging on the crowd start to bug the crap out of me. I don't know who's more annoying, the keyboardist or the guitarist. The bassist looks like a reject from ABBA. I'm starting to wonder what good-looking woman would be caught dead hanging with these clowns. It's not like Pat Benetar with her swarthy Italian stud lover-lead guitarist firing off hot licks as she works the crowd. Something's not right here. I begin spending more time trying to get a sense of what's going on in the singer's leather pants rather than focusing on that silk blouse.
3:29 Soft on: there's nothing cooking under that blouse!
Then the keyboardist gets up on his stool and starts swaying his arms. The whole video has turned into some cross-dressing, relatively hip Catholic dudes' idea of Wednesday night mass. Shame on me for having stuck around so long for the teenage thrill of a nipple slip! At this moment I'm certain I will never be a fan of Journey. Gregg Rollie spoiled what little chance I had of hanging in there and coming to terms with this experience.