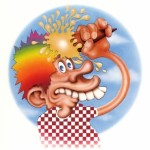 Well, no, actually I don't love the Grateful Dead, but there are plenty of people around that do, and those Deadheads will tell you that Europe '72 (issued in November 1972) is one of their best albums. The band was arguably it its strongest and Jerry Garcia was still vertical at this stage. As far as live albums go, this triple-LP or two-CD set is pretty good and makes for a quite sufficient introduction to the Dead to mere mortals like me. However, the true adepts are always wanting more grateful death, and even 30 years of trading concert tapes and purchasing all 2,387 Dick's Picks CDs didn't quite satisfy their junkie cravings.
Like all good pushers, Grateful Dead Productions and Rhino Records arrived with the goods last month to ease the cold sweats and shakes of these product-starved Deadheads by offering what might be the most mega box set of all time: Europe '72: The Complete Recordings. Along with books, maps, and other paraphernalia, the massive wooden box consists of 73 CDs documenting 22 complete European concerts. Although I've not seen a complete track listing, I assume that means 22 versions of "Truckin'" and "Sugar Magnolia". Funny me, I though that having only one version of each would be well more than adequate.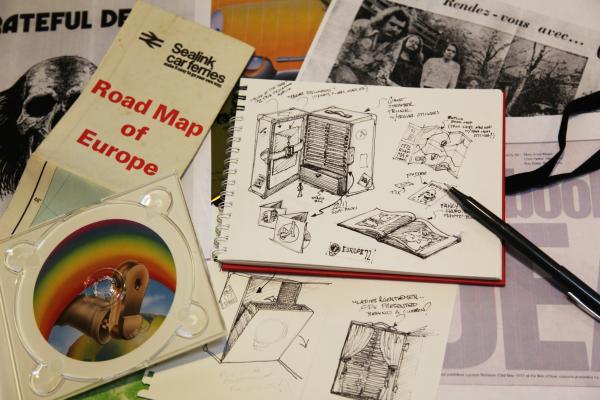 Again, like the good pushers they are, GDP and Rhino knew to keep the supply limited and the prices high. The price of the box set was $450 and only 7,200 copies were issued. Is it a surprise to anyone that every single one was sold within 4 days? The pusher guys came to the rescue once again with the recent announcement that the 72 CDs would be available to all without all the limited-edition nonsense. The price for the less-deluxe edition? Still an eye-watering $450.00, bless their rapacious little hearts. If you still can't sleep at night without one of the full-luxoid packages, they're now available on eBay with Buy-It-Now prices up to $1,200.00.
There has to be at least one hardcore Deadhead out there in RTH-land. What's the buzz on the box set? Is it worth the legendary reputation and the equally legendary price? Have you purchased it or are you planning to? Inquiring minds want to know! As for everyone else, what other totally outrageous box sets come to mind?