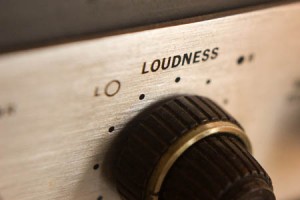 iTunes Radio has taken it upon themselves to put an end to the Loudness Wars.
iTunes Radio now includes a new Sound Check algorithm, which limits the volume level of all tracks. In other words, it lifts the level of the quiet tracks and lowers the level of louder ones so they're all the same. What makes this a threat to hypercompression is the fact that Sound Check can't be defeated by the listener, the mastering engineer, the producer or the record label. What's more, if a song is dynamically crushed, Sound Check might turn in down in a not exactly pleasing way, causing all parties involved to possibly rethink about going for so much level in the first place.

Read more: http://bobbyowsinski.blogspot.com/2013/11/the-beginning-of-end-of-loudness-wars.html#ixzz2kYhUTQ00
Under Creative Commons License: Attribution
Is this a good thing or a bad thing?
My gut feeling is that it's not iTunes' business to determine how loud or quiet anyone's music is mastered. Screw iTunes! I like loud records. Sometimes I like quiet records. I bet Lou Reed's turning over in his grave, because this doesn't respect the way artists are meant to sound.