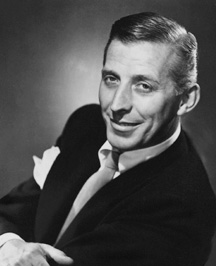 From the late 1940s until, arguably, the early 1960s, music fans in search of "serious," academically rigorous and technically exacting music – that was not of the classical idiom – frequently turned to big band leader Stan Kenton. Kenton's band offered everything these brainy music listeners sought: music engineered (and I choose that word very carefully) for maximum impact, a well-considered rationale for each and every composition, technically gifted soloists – really, everything the brainiac-aesthete desired.
Today, nearly 30 years after Stan Kenton's passing, his legacy remains, taking many forms. Though the likes of Rick Wakeman and Steve Howe may have fallen into relative disfavor, modern-day Kentonites find much to enjoy in the posthumous releases of Stevie Ray Vaughan, the latest Eno album, and — if approached from the right angle — The Arcade Fire, The Decemberists, Jason Falkner, Polyhonic Spree, and many more. That guy in college who rhapsodized over the animal sounds Adrian Belew could coax out of his battered Musicmaster? Kentonite. The bass player in your band, who can't talk about Sly and the Family Stone without going off on a tangent about how Larry Graham invented "poppin'" and "slappin'"? Kentonite. The Zappa freak who's still trying to explain why you should care about Frank's all-synclavier album, Jazz From Hell? Kentonite, all the way.
And it's easy to fall prey to Kentonite thinking. It makes you feel smarter than the average bear. It helps compartmentalize loose, wiggly rationalizations for liking unpopular things. In a place like Rock Town Hall, we're expected to have reasons for liking things – and that's why the charges of Kentonism fly so freely around these parts.
So…are you a Kentonite? Of course you are!