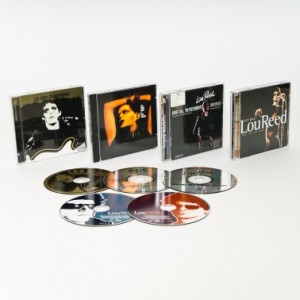 I subscribe to Pop Market. They send me one-day offers on box-sets, vinyl, and limited-edition stuff from Sony.
Today's special is a Lou Reed CD bundle for $23.99, including shipping and comprising the following:
Transformer
Rock 'n Roll Animal
Metal Machine Music
NYC Man: The Collection
I own ZERO (0) Lou Reed  (I had New York on vinyl in the late '80s and know the hits). Is this a good place to start? I know that Metal Machine Music is NOT for the pop fans, but the rest?