Lou Reed is reissuing the Metal Machine Music album, remastered and in a variety of formats.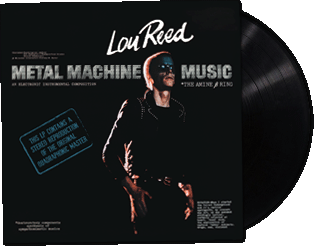 The Amine B Ring
Details are available at Lou's website.
I hadn't remembered that it was originally quadrophonic, and the quad mix will be available. There will even be a Blu-ray version. I'm fine with the CD version I have.
Pitchfork is also reporting that there will be a European tour where he will be accompanied by a couple of fellow traveling noiseniks. One of them, Ulrich Krieger, was the man behind the rerecording of the piece done mostly with acoustic instruments and excerpted here, with the master sitting in:
I will report back if I hear of North American dates, because this is one you wouldn't want to miss.