In past years you could count on me for my patented Insta-Reviews, frequently real-time reviews of the latest releases that I happened to pick up. The past year was not such a year. I was busy. I was bored. Late in the year I did pick up a couple of albums that inspired me to jot down my impressions: Alabama Shakes' Boys & Girls and Tame Impala's Lonerism.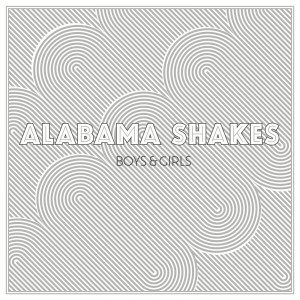 ALABAMA SHAKES
Boys & Girls
(ATO)
After months of avoidance as my generation of relatively hip, middle-aged mouthbreathers raved over the debut album by Alabama Shakes I found myself confronted late one night with a performance by the band on PBS. I allowed myself to watch for a minute, thinking I'd chuckle the righteous chuckle of the dismissive rock snob and then move on. But I was wrong. Rather than the mix of college-boy hoodoo, jive, hokum, and beer commercial bluesology that I expected, Alabama Shakes simply hunkered down on some elemental soul music chord progressions and then drove them the fuck home with some Clash-worthy forearm rock and singer Brittany Howard's Joe Cocker-esque histrionics. Any time I felt ready to reach into my deep bag of hang-ups I was thwarted. A song and a half into their performance I ceased attempting to find fault. Spittle had accumulated on my lips. The band's charms are presented without distraction on Boys & Girls. The performances are warm and direct. Howard's got killer pipes, a term that usually induces a cringe but applies here. The slow burn of "Hold On" doesn't take long to explode. "Hang Loose," my favorite song of the year, mixes a "Chain of Fools"-style intro and hippie ethos. The cynic in me still ponders whether the band is an indie-rock flipside to Sam Phillips' 'If I could find a white man who had the Negro sound and the Negro feel…" dream, but hell, this album is the answers to my prayers.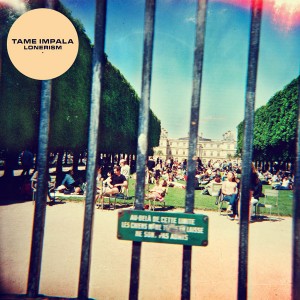 TAME IMPALA
Lonerism
(Modular)
Australian band Tame Impala's 2010 debut album, Innerspeaker, mined the best bits of the Nazz' "Open My Eyes," leaving out the flowery middle eight section. The stomping fuzz riffs drilled straight into my brain. I dug that feeling. The band's follow-up, Lonerism, attempts to stretch from its third-generation psychedelia with a gentler, lyrical approach. This approach works best on songs like "Be Above It," "Mind Mischief," and "Keep on Lying," which sound like the sylvan folk of Midlake as produced by the Chemical Brothers. Other times, as on "Apocalypse Dream" and "Music to Walk Home By," I feel like I'm listening to one of those George Harrison-Jeff Lynne collaborations from the 1980s, the ones I'd spin a couple of times, decide were "better than Gone Troppo," and never spin again. This aspect of Tame Impala's growth is not as satisfying as having my brain drilled by the best bits of a Nazz song. Where does one go after the first rush of psychedelia? Tame Impala attempts to move into the light, but sometimes it "Feels Like We Only Go Backwards," as the band's take on the Verve is entitled. When in doubt, when the band makes its third album, may I suggest a little skull-piercing fuzz guitar?