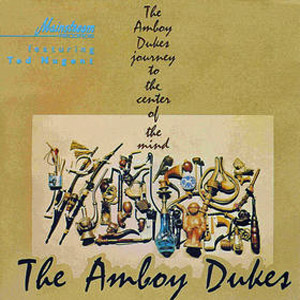 So I've been going through another Nuggets binge. I've always dug the Amboy Dukes and would love to buy Journey to the Center of the Mind, but I'm conflicted. I really, really hate almost everything about Ted Nugent and what he stands for politically, socially, and musically
Should I put all my prejudices away for the sake of the music? I like Woody Allen, for instance, but feel skeevy about his personal marriage, yet I still watch his films. Am I a hypocrite? Would it be better to "steal" the album off the web so I don't have to put a dime in Nugent's pocket? Or is that a blurry line I don't want to cross?
Or does the album not live up to the 2 to 3 great Amboy Dukes songs I've heard?
Help me, friends of the Hall?