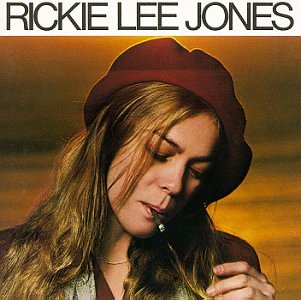 Designed for "comeback"
Townsman Saturnismine sent in the following thoughts and asks the Hall for its advice.
Thankfully, every now and then, the Great Big Music Machine in the Sky spits something out that's flawed, irregular, maybe not even likable, but possessing qualities so intriguing that we can't look away, even if we sense tragedy in the final frame. This time it's a British soul Jewess named Amy Winehouse. She's a one woman freakshow of mixed signifiers, a completely "hot mess" if you will: big hair, tattoos, a seemingly authentic "other woman" persona, a fine pair of husky pipes, and a feel for vocal phrasing so subtle that the utterance of a single note can make this Townsman feel connected to the Universal life force at its very source.
Just as the Summer of '06 was The Summer of (Gnarles Barkley's) "Crazy", Summer '07 may very well go down in pop annals as "Rehab" Summer. If you haven't heard this neo-Ray Charles handclapper in the supermarket, the Laundromat, or while waiting for Sethro Baer to fix your teeth, then you live under a rock. For cryin' out loud, this is the song that made my mother teach herself how to download music from iTunes. For those of you who haven't heard "Rehab" (from Winehouse's late 2006 release Back to Black), take a listen.
It's nice to hear a distinctive voice interpreting and performing a song. It's also a pleasure to hear some thoughtful production that manages to sound new (without embracing studio-by-numbers, Sam Ash trends) while at the same time sounding vintage.
If we dig deeper into Back to Black, we find everything "Rehab" promises – and more: lyrics with intelligent word play that doesn't obscure meaning; nuanced, but never labored sounding vocals on every track. But perhaps most impressive is that Amy wrote the songs. We hear an in-depth tutorial in the "isms" of Billie Holliday, Spector's girl-groups, Motown, Memphis, Aretha, and Amy's British girl forebear in the pursuit of Americanness, Dusty Springfield. Somehow, we also hear more than a few fucked-up-isms stolen from the bottom of Rickie Lee Jones' bag of tricks. But Amy hasn't just skimmed the surface in order to graft this or that move from her idols. She's inspired. She "walks with" her idols rather than looking up to them. One imagines that she's been listening to the stuff (and nothing but this stuff) and singing along all her life.
The combination of sadness and bounce in "Me & Mr. Jones" is so evocative of a post-war/pre-Beatles past that it automatically conjures images of too much lipstick, cat glasses, and grainy 8-mm movies of children in footy pajamas around Christmas trees spliced with, oh, I dunno…equally grainy footage of JFK's head splattering all over Jackie O's pink coat. But what really make "Me & Mr. Jones" special are little moments like the one at 0:20. Check how Amy drops her throat into her heels to sing the words "Slick Rick gig." If we suspected, before this utterance, that we were listening to the bitch offspring of Ma Rainey, Billie, and Ronnie, we're sure of it by 0:26.
The album's crowning jewel is "Love is a Losing Game", a pungent chunk of turf from Nelson Riddle's backyard, featuring a devastating, harsh, but vulnerable and hesitating vocal. At 0:46, Amy tosses the word "love" across a sea of strings with a sad carelessness rarely mustered by singers in any era. Effortlessly, she has shared with us an exceedingly private moment, when she has mournfully, but absentmindedly thrown something into the dustbin that was once more important to her than anything else in the whole world; heartbreaks have turned love into a trifle that has been gathering dust on the mantle, something obsolete that needs tossing before it becomes a problem again.
Choose any moment to focus on her voice, you'll find stuff like this. Back to Black is an ocean full of treasures buried beneath the gravel at the bottom of the sea.
And if there's any question as to whether or not Amy can bring this kind of heat live, search Youtube for her Letterman performance, or check this one: a cracked, yet powerful reading of "Rehab"…
…all while fixing her hair! Say what you want about some of the more affected vocal stylings in this appearance, the girl's got "stuff."
And this is where it gets complicated. There's a heap of evidence suggesting that Amy's destined for a place of honor in The Pantheon. If she keeps turning in tunes and performances like these, maybe she even gets "all time great" status, right?
Not so fast. At the same time that I hear profound gifts, I'm skeptical. Dig even deeper, and maybe you'll feel like I do; we're watching a wildly gifted, musically intelligent, but spoiled, self-indulgent kid who is enamored of her own gifts, has no idea that she's not invincible, who is hell bent on crashing and burning. It's a part of the persona she and her "people" are crafting, you say? Well, yes and no. There's no question that the "troubled bad girl persona" puts asses in the seats, especially if the occasional incident that makes the stuff in her songs ring true finds its way into the press.
But this "tragic figure" stuff isn't total fakery. Even "Rehab" tells the story of Amy's refusal to get help for her drinking problem at her management team's request after erratic public behavior in '03. Rather than obey their wishes, she fired them and went into a 2-year funk without writing a single song. In fact, Back to Black's producer, Mark Ronson, deserves much of the credit for the album's beauty and its success. As Winehouse willingly and repeatedly acknowledges, she wouldn't have started writing again if she hadn't met him. Since her celebrity has gained momentum, even as studio bigwigs toy with the idea of offering her the role as the next Bond girl, there's been nothing but a series embarrassing drunken public appearances (including more than one onstage puking), tour date cancellations due to incurable hangovers, ugly spats with rivals, and repeated Cobain-esque declarations of a death wish (punctuated by a recent onstage incident featuring her use of broken glass to etch her boyfriend's name into her belly). It's pretty hard NOT to find YouTubes of her mumbling her way through her own songs from the bottom of a glass.
In the following YouTube, from this past April, we can almost see the moment when the alcohol takes effect. The crash that begins around with 1:58 remaining and climaxes with about 1:30 left, when she forgets which part of her own song comes next.
Folks, I can't decide what I'm looking at here. I think it's been a long time since such gifts have come down the pike. But I think it's been an even longer time (maybe since Cobain) since we've seen such gifts in the possession of someone so ill-equipped to handle them.
I appeal to RTH to help me with my Amy Winehouse fixation. Do you approve? Or should I forget this girl? Will she break my heart? Will you intervene for the sake of my own emotional health? Would a "healthy" Amy make for half the singer she is now? Should I just enjoy the ride? Is the beauty of Back to Black just the result of patient production, or is the talent I'm hearing REAL? I look forward to your advice.