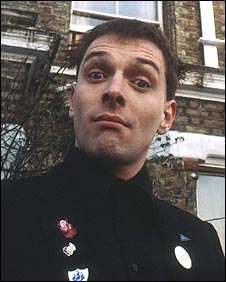 That recent Lou Reed post got me thinking, How does a rock and roller get to be labeled a "poet" anyway?
Do you have to declare it, like Jim Morrison?
Do you have to have a lot of Bohemian affectations and let others christen you as such, like Patti Smith?
Clearly Leonard Cohen is the real deal because before he was a songwriter he won that poetry award in Canada. But are his lyrics poetry?
Dylan will no doubt get mentioned here but I always got the sense that he's just messing with his fan's heads because they are so obsessive about trying to find some deep universal truth in everything he writes.
Is Lou Reed, on his best day (say, "Venus in Furs"), really a poet?
And where does all this leave someone like Smokey Robinson, whose lyrics are simple, and perfect for the songs they inhabit?
Part of the problem here is that I haven't read a lot of poetry outside of Bukowski and some of standards that you have to read for high school, so maybe a lot of this stuff is great Poetry and I just didn't realize it.
Are there songwriters that you consider Poets (as opposed to just very clever lyricists)? Please include an example of what you consider to be poetry in lyrics. I think the criteria should be that the words stand on their own without the music.