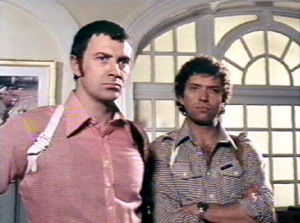 Let's face it, E. Pluribus Gergely had an especially poor showing in the Halls of Rock this summer. He wasn't alone, but in past years the anticipation some of us have held toward the man's summer break and expanded schedule for giving (and taking) shit has paid off in spades. Not this summer, though. EPG, we hardly knew you!
Word is he was tied up fending off competition in his side business to attend to our needs. There's a new kid cutting in on his turf, and he won't have it. That's his business, though. Our business takes place right here. Earlier this week I held his feet to the fire.
I'll be seeing the man tonight. Before the summer slips into fall he has promised to field questions and concerns from us. Either he will answer directly, in the coming days, or I will summarize his responses for you. You may simply have a few words to say to him, not so much a question or concern. That's cool, too. Don't miss your chance to engage with this charming fellow before his summer break is over.