It's tougher than it seems to make a common, bad song eternally annoying. Try it sometime. It only seems easy because Tom Cruise has managed this feat in countless Hollywood films.
In charging Tom Cruise with Rock Crimes for permanently defiling more downtrodden songs than any actor in history, we're not passing judgment on his films, his beliefs, or his personal life. We won't even poke fun at all the ditches in which his leading ladies have had to stand while sidling up to him.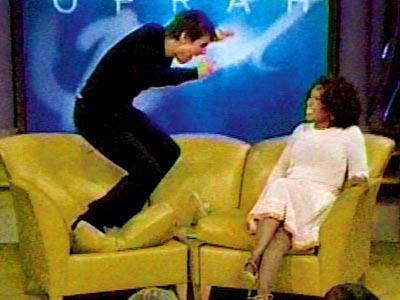 There's gonna be no dancing
Likewise, we're not going to pass judgment on the songs themselves. At least one of these songs is actually of high caliber. Although Cruise typically preyed on weaker material, he was capable of bringing down classier numbers.
Here's a song that sucks in what's actually a good film. This song is so bad and emblematic of its time that it would be remembered as a stone-cold turd without Cruise's involvement. However, his pool-cue moves denigrate this song beyond all hopes of simply being forgotten among a brothel full of Clapton's '80s skanks.