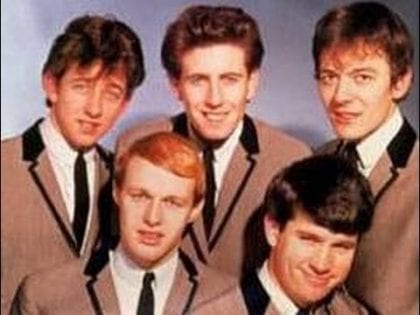 We've covered Rock's Questionable Hats. We've covered headbands, a headwear-related device that has sometimes been suspected as being employed to manage a receding hairline. However, I searched the archives and couldn't find a full-on survey of hats in rock 'n roll. I'm sure it's in there.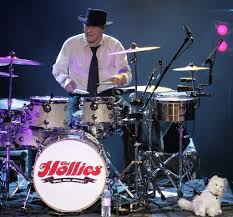 As I dug further into my research, I learned that someone already HAS told the story of Bobby Elliot's role in bringing hats into rock 'n roll. So, to give credit where credit is due, I think it's best that you visit this piece, from The Future Is Past blog. It even captures the shocking, "He Ain't Heavy, He's My Brother"-period employment of a wig. Thankfully, Bobby came back to his stylistic senses and re-embraced rock's finest collection of hats.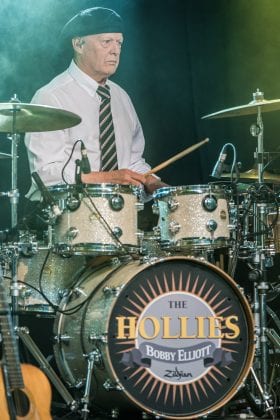 Poke around the web – or better yet, watch the excellent, no-nonsense Hollies documentary, Look Through Any Window, on Amazon Prime – and you'll even see Bobby pull off the extremely difficult rock beret, complete with a silk scarf or ascot. The guy is dripping in style.
Even in 1983, in when fashion atrocities like cap sleeves overtook this reunited version of the band, Bobby Elliot is well ahead of the curve. You can see him bashing away back there on his kit with a stylishly shaved head, years before the Michaels – Jordan and Stipe – made this Look trendy. And before I leave you, make sure you appreciate that the man is not only a fashion pioneer but a fantastic drummer!