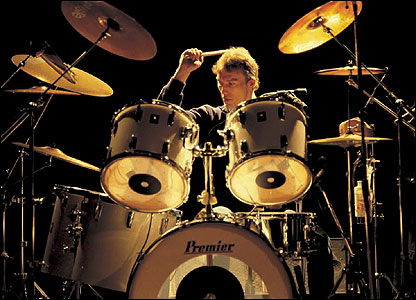 DOWNLOAD LINK: Rick Buckler Crash Cymbal Quotient Analysis, edited source material
I pass along a note I received today from RTH Labs' Senior Music Engineer, Milo T. Frobisher:
MEMORANDUM
FROM: Milo T. Frobisher, Senior Music Engineer, RTH Labs
TO: Townsman Hrrundivbakshi, Senior RTH Labs Liaison
RE: Rick Buckler' Crash Cymbal Quotient/Numerical Crash Analysis, "Away From the Numbers"
Townsman Hrrundivbakshi, I send this quick note to summarize our recent research findings in re: Rick Buckler's Crash Cymbal Quotient (CCQ), as found in "Away From the Numbers," by the Jam.
Our methodology was simple, though far from easy: over the full four minutes (exactly) of this song, our junior engineers counted the exact number of times Rick Buckler deployed his crash cymbal for rhythmic emphasis. Please note that we did not undertake the low-frequency extraction from his snare as you requested, nor a pattern analysis of his tom fills to determine their similarity to, or substantive difference from, those of KISS' Peter Criss, aka "Cat Man."
I should warn you that by listening to the edited source material above, in which we replaced each instance of Buckler hitting his crash cymbal with a spoken word marker, you run a significant risk of never being able to listen to this song in the same fashion again. I should specifically point out that my nephew, James Frobisher — an intern in RTH Labs — needed to physically remove himself from the Laboratory premises after being asked to do the CCQ analysis in the instrumental break in the middle of this song, so profound was its effect on his young mind. You have been warned.
The results of our investigation are startling. Over the course of this four-minute song, Rick Buckler hits the crash cymbal — importantly, he seems to hit the same cymbal every time — a total of 137 times. By our base-60 calculations, that amounts to, roughly, one cymbal crash every 1.8 seconds. We leave it to you and your more contextual thinkers in the Hall to determine the subjective value of this datum.
Thank you for your time in this matter. I look forward to working with you further in the future.
MTF