At first glance, the choice would seem obvious. Choosing "Friday" over "Someone Like You" would land any sane person in 24-hour observation at the psych ward. But, a closer examination of the two songs reveals a lot of "where" popular music is in 2011. On one side we have a song widely considered "the worst song of all time" up against a song being labelled as "a new standard." Clearly choosing "Someone Like You" is the safe choice, but did "Friday" have more of an impact?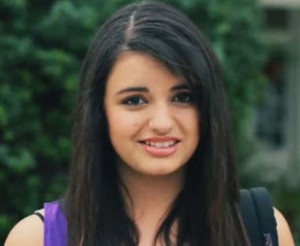 In late 2010, a 13-year-old Rebecca Black entered an L.A. studio and recorded 2 songs for a fee of $4,000. The financing put up by Rebecca's mother would cover the cost of studio time and accompanying videos. "Friday," penned by the studio owners, was eventually chosen by Black herself because her familiarity with the song's subject. The video and song featuring Black's heavily auto-tuned squeaky voice and inane lyrics would eventually be uploaded to YouTube in February 2011. The reaction was as swift as it was incendiary. Despite the fact that mindless auto-tuned pop music has been around for nearly 15 years, the song was immediately derided for being instantly disposable and without merit. This did not stop the song however from having over 175 million views on YouTube and making Rebecca Black an overnight sensation. Her quick ascent to fame pissed people off enough that the teenager started receiving death threats. Even I received considerable flack for suggesting that the song was "punk" for its ability to anger so many people. There were those, mostly under the age of 15, who loved the song. The song surpassed Justin Bieber's "Baby" for the most disliked video on YouTube. It would appear that no song in pop music history (even "Disco Duck") has found itself under such intense derision and polarization.
But, we've been here before. Aside from the aforementioned "Disco Duck,"  Aqua's "Barbie Girl" and Los Del Rio's "Macarena" ran into quite a resistance from music fans and critics. But those were novelty songs. "Friday" was a genuine attempt at the pop charts. Which I guess, amplified the hate. And for once it seemed everyone's sense of good taste was immediately challenged. The public needed a good mouthwash to erase this bad-taste. Enter Adele.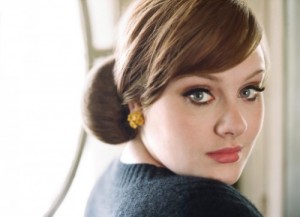 The third single from her sophomore album, 21, was the antiseptic. It's a rare feat for a song to cross over, not only through age, gender and racial divides. "Someone Like You" managed to stir something in fans of classical, hip and hop, and country. The song has a certain familiarity and instant classic feel highlighted by Adele's "well beyond her years" voice and sparse instrumentation. While the lyrics are not too far away from Taylor Swift's diary scribblings, the delivery is genuine and untimely. You get the feeling like the song has always existed. It doesn't hurt that Adele has an unmeasurable voice so rich in texture and soul, that she has no contemporary and is immediately etched in rock alongside the voices of Tina Turner and Whitney Houston. The downfall of this "new standard" is that every contestant on American Idol and X Factor will give the song the old college try with failed results. I would hope that the producers of these shows would forbid anyone from attempting this song, along with "Son of a Preacher Man," "Piece of My Heart," and "Natural Woman." It's also significant and fateful that Adele would surpass one her idols, Amy Winehouse, in the same year of that singer's untimely death.
It is a near certainty Adele will rack up quite a few Grammys and Best of 2011 awards, and deservedly so. In the long run, "Someone Like You" will be remembered more than "Friday." We should,  however, thank Rebecca Black's "Friday" for setting the bar so low as to allow Adele to reach so high.