The following piece was submitted by Townsman hissing fauna, making his debut on The Main Stage. Way to step up, Townsman, and make this casa your casa!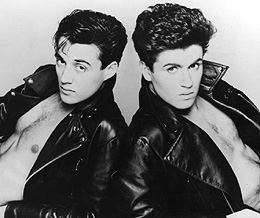 RUFF TUFF rock n' rollers here.
Somewhere deep in the forgettable mire of late-'60s Beach Boys albums is this ridiculous, hilariously misguided attempt to "rock out." The song itself is a forgettable, fluffy pop song, but for some reason, being the lost souls they were at the time, the band decided to hire some chump named Ed Carter to overdub RUFF TUFF guitar parts into what is otherwise a goofy pop song.
Of course, there are other examples of the puzzling presence of RUFF TUFF guitar parts in pop music, be it "Hungry Like the Wolf," "Beat It," or those weird pseudo-heavy metal riffs at the end of "Running Up That Hill," by Kate Bush. The frequency of this strange conundrum is troubling, especially when one considers the motivations. Is this phenomenon the result of a misguided attempt by male artists to meet our culture's self-destructive perceptions of masculinity? Is Kate Bush and other women's similar use of RUFF TUFF guitar an attempt to bridge the gender gap in what is predominantly seen as a male genre? In short, is RUFF TUFF guitar symbolic of those disenfranchised by patriarchy?