I've been promising/threatening to write this RTH Glossary entry for a while now, so here goes.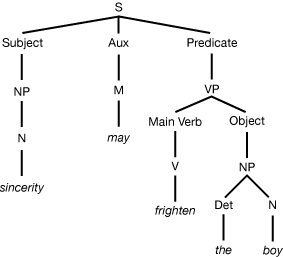 We mean it, maaannnnn!
Sincerity fallacy: The idea that the quality of a song (or of any literary or artistic work) can be measured by the extent to which it sincerely reflects the beliefs, emotions, or experiences of its creator. This is not to say that a "sincere" song is necessarily a bad song, merely that its sincerity is not a useful tool in judging its merit.
The idea that sincerity matters is a holdover from the Romantic era. The Romantic artist was supposed to have been a special creature who felt more deeply than ordinary people, and thus his poetry or music was thought to embody these deep emotions and give the reader or listener access to states of being he or she could not ordinarily experience. This gives rise to a corollary of the sincerity fallacy – the idea that more powerful emotions, whether greater joy or deeper pain, lead to greater works of art. To take an example from a recent RTH thread, because Phil Lesh's father was dying while the bassist was writing (the music to) "Box of Rain", the song is thought to achieve a level of profundity it might otherwise not have.
And this idea leads to another favorite RTH charge – backstory alert! When discussing the merits of a particular piece of music, allusions to the life history of the artist of the "real life" experiences that are depicted in the song are always suspect. The backstory of a song or album may be interesting, but any use of it to bolster an argument regarding the quality of said song or album leaves one open to being on the receiving end of a severe backstory-alert smackdown.
Awareness of the dangers of the sincerity fallacy is an important corrective to dangerous assumptions, among even the most sophisticated rock fans. We are in a sense still living in the Romantic era. But it's easy to go too far in the other direction and end up with an attitude that all song lyrics are simply word games and nothing means anything to anybody. If you actually knew a songwriter personally, I think you might be justified in basing at least some of your opinion of his or her work on what you knew about the backstory. But in our media saturated age it's all too easy to think you know about an artist's life, but what you know is filtered through publicists, journalists, etc., and you're better off sticking to the song itself. The problem is that there's all that media out there leading us away from the song and toward the songwriter. And if you say you're talking about authenticity and not sincerity, you're going to to have to prove to me what the difference is or I'm not buying it.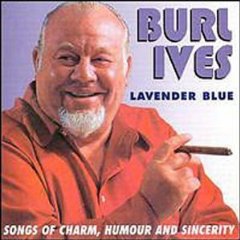 All of this was brought into focus for me recently by Randy Newman, the master of the unreliable narrator. In recent years Newman has started working more autobiographically. There's a song on his new album, Harps & Angels, called "Potholes", which he introduces in concert as "the truest song I've ever written." He claims all of the details in the song happened exactly as he relates them in the lyrics. In the linked video that follows he performs and talks about the song:
WATCH! Even Randy Newman is susceptible to the Sincerity Fallacy!
Newman is that last person you'd expect to fall victim to the sincerity fallacy. He's a good case study. Does any of this backstory matter?