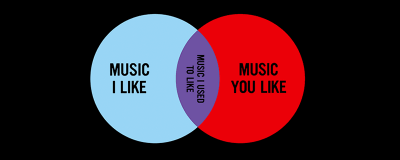 (Image from http://www.dieselsweeties.com/shirts/elitism/.)
Among your fellow Townsfolks, based on their general responses to threads over the years:
Who's tastes do you think most match your own?
Who's tastes do you think are least like yours?
Who would you most like to make you a mix CD in the hopes of hearing something interesting that you hadn't heard before?
Lurkers and dormant Townspeople, please feel free to chime in. You know we'd love to hear from you.