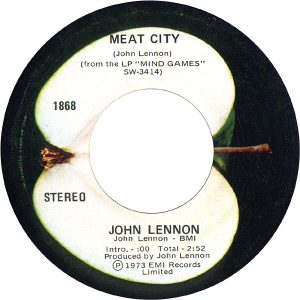 What's your favorite B-side? Not "the best." Not "the coolest" or most obscure or collectible. Your favorite, perhaps from your very own collection.
Take your time on this one. I've got a possible selection among my own B-sides to suggest, but I've got to check whether any other B-side in my collection tops it.
If you really have trouble selecting a sole favorite, the RTH Cop-Out Car is in the shop for repairs. You can probably get away with listing your Top 3 Favorite B-Sides.
I look forward to hearing about your favorites.