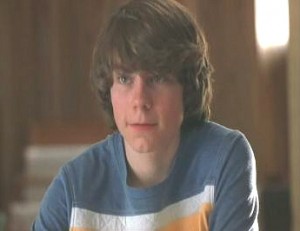 Look at him, he's taking notes with his eyes. How do we know he's not a cop?!?! – Russell, the band member with the friendly mustache
Followed moments later by this:
Ugh. I just tried giving this movie another 15 minutes. I can't take it. Every line is delivered with the hope of being the next "Show me the money!"- or "You had me at [whatever]"-worthy catch phrase. Director Cameron Crowe has had his share of movie-making catch phrases, but stuff like "You are home," delivered by Kate Hudson's Honey Pie character, didn't cut it for me.
But enough of my yapping. I know many of you dig this movie. I was probably too cool for school to have caught onto the film's takeaway catch phrase. What IS the winning catch phrase, or if you could have contributed to the script what should it have been?