RTH has been a lonely place lately. My excuse has been spending 10 days in Italy. While wondering around Rome (my wife and I walked 36 miles in 4 days!) we stumbled upon a church. And, yes, I know that's not hard to do in Rome. This was one I've never been to before and I can't even remember the name. Pretty plain by Rome standards. I snapped this picture of a side altar: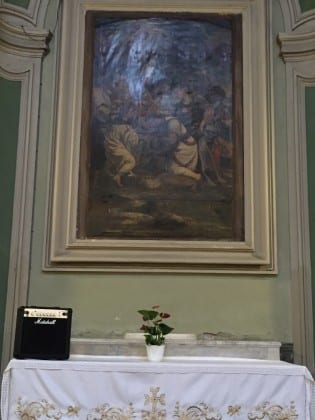 What a Marshall amp was doing on an altar in Rome I have no idea.
Do you? Any unlikely place you've stumbled on rock & roll lately?