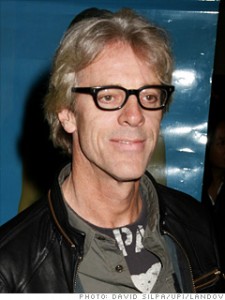 Missing friend of the Hall Raggers had a great faux rock band name called Annoyer. His idea was that it was a heavy metal band along the lines of Destroyer. Since it never materialized, I'm going to steal his name and apply it differently.
If you were forming a band comprised of the most annoying personalities in rock and roll, who would get invited? This is not a call for musicians that make annoying music. This is meant to gather the most annoying personalities in rock. You may even like the music they play, but know that their personalities are so objectionable that there would be multiple homicides even before the tour bus pulled out of the parking lot.
A couple of names I'd put on the roster would be Stewart Copeland on drums and Ted Nugent on lead guitar. I'm basing their inclusion on Copeland's interview on Costello's Spectacle and on everything I've ever seen Nugent say or do. Offer a replacement if you have someone even more annoying than those two. Who else gets the call to fill out the band?