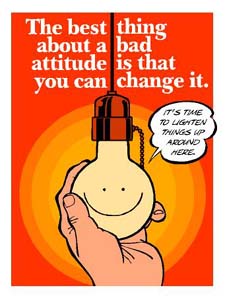 The Blur Best of CD referred to in our recent Old Dude's Guide to Blur originally was issued with a bonus live CD. This is a good thing, and I'm glad I have it. As the older Townspeople who constitute the Bad Attitude Club have been intensely sampling and studying the studio tracks and videos posted, more than a few of them have come back to me with a variation on the following question:
Thanks for sharing these studio tracks, Mod, but to accurately pass judgment on this band I ignored 15 years ago, I need to get a sense whether they could play live. We all know how any kid with a Mac these days can make a killer record, but only a real band can do it on stage.
So, as a service to our hard-working, dedicated, and open-minded members of the Bad Attitude Club, I'm posting some Blur tracks performed – not just live – but live at Wembley Stadium. That's bigtime, for those of you who haven't been watching reruns of early '80s concerts on VH1 Classic. Listen to the roar of the crowd! Sing-along with the English masses, already! Enjoy – or better yet, analyze!