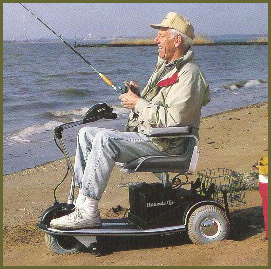 In a recent thread someone wondered aloud if there was anyone in rock who has actually gotten better with age. Mr. Moderator offered up Nick Lowe, who I think falls short but A for effort. I can't find which one of you said it but for you I offer up Robyn Hitchcock.
A bit of my history with The Man Who Invented Himself. I got turned onto the Soft Boys when a DJ at my college station spun "Millstream Pigworker" from Can of Bees. Couldn't find the album version on YouTube but this is close.

To date this is my favorite Soft Boys album. It's gotta be the toughest thing he's ever put out. But when Kimberly Rew shines up his guitar it has a trippy sparkle. I read somewhere that The Soft Boys' goal was to be a psychedelic punk band. If so then this album comes pretty close.
Then came Underwater Moonlight. I missed the tough edge at the time but fell in love with the grooves. I even did a film using "You'll Have To Go Sideways" as the soundtrack. Wish I had it digitized for YouTube so I didn't have to run with this:

It was foreshadowing that this is my favorite track on the album.
What I missed even more was the sound of a band, man. Bees sounded like a band getting its ya-yas out but Moonlight felt much more controlled. Much more of a studio effort. Which isn't a bad thing, just missed it.
I pretty much stuck with Robyn solidly thru Element of Light. But I was starting to get wary of the whole Syd Barrett thing. So many of his lyrics started feeling like the guy at the party who pretended he took a drag and then walked around telling people how cool the colors are. Alas I felt I was outgrowing Robyn Hitchcock.
I hold a special place for Syd Barrett and being influenced by is one thing. This, though, is something that wears thin fast:
In an interview with Q Magazine, Hitchcock said:
I did let it get out of hand. Syd went beyond being an influence to points where there'd be a takeover. It was quite sinister. It was as if at certain times when I was singing or writing it was no longer me but this other guy. There were times when I thought 'My God, this guy is roosting in my head.' I think I've exorcised that now.
Lost my taste for all things Robyn. I didn't even try again until the recent Soft Boys reunion album, Nextdoorland. I should probably revisit that given recent revelations but…meh.
Within the past two year though I started revisiting Robyn. And it was actually a Syd Barrett thing that got me to open that door again. Was it a Syd Barrett tribute on VH1 or something? Saw this clip and realized that this man, 10 years my senior, fully understands the bottomless beauty of this song.

During this time I also discovered that Robyn Rowan Hitchcock is the guy's real name. And all this time I gave him mental shit for making it up and spelling Robyn with a "y" a la Syd. Sorry, Robyn. Also found out that his dad, Raymond, was a cartoonist, painter, and sci-fi writer. He wrote book called Percy about a man who gets the first penis transplant. The book was made into a film. The flim's soundtrack was written by Ray Davies and performed by…The Kinks.
I started to see where Robyn was coming from and I forgave him. I know he's grateful. Don't ask how I know. I just know. Don't ask him though. He'll deny it just to fuck with me. I began to enjoy his catalog all over again and even though I'd sometimes wince-
Opening Janet serious find
Head full of granite ever so kind
Send for the orderly too late to come
Drunk and disorderly under your thumb
Tissues from Venice wipe on a dial
Crawling a lettuce ever so vile
My toes would keepa tappin'.
So I had mustered enough courage to sample Robyn Hitchcock and The Venus 3's first album, Olé! Tarantula! (2006) I stumbled upon it in eMusic. The Venus 3 consists of Peter Buck (I know he's a douche but I like him most when he's not hanging out with an irritating dickhead. That guy'd also drive me to taking a dump on an American Airlines' food service cart.) The Young Fresh Fellows' Scott McCaughy. Kimberly Rew and Morris Windsor from The Soft Boys. Small Face's keyboardist Ian McLagan, and more.
Well whaddya know, it sounds like a freakin' band man. And the stilted weird-o lyrics are pretty much gone and when they come up they feel more natural. The man is like 55 years old and he lets his frail voice hang out. Feels real. Feels right.
One of my favorites from Olé! Tarantula!
The Venus 3, "Underground Sun"
This is about as weird as it gets and it just feels like good fun. No spiders laying eggs in my brain or shit.

Then Goodnight Oslo came out and the band sounded really together man. With the exception of one awkward rhyme I really dig this:

Can you spot the offending rhyme?
I actually like Oslo more than Tarantula but highly recommend both.
I guess what I'm saying is that with age Robyn has chilled, gotten more real, surrounded himself with guys who know what they're doing and he let's them do it. The songs are strong and that combined with the sound of a man with nothing to prove makes for what I feel are his best albums.
But let the music persuade you. These two albums are available on eMusic and I just downloaded his new one from his site (which is pretty nifty, if unfinished):
http://www.robynhitchcock.com.
It's got like Nick Lowe and John Paul Jones on it and shit.
Robyn Hitchock – better with age. Feel free to agree.
Oh yeah- Saturday Groovers- Robyn Hitchcock "Eno's got some mental floss". LMS