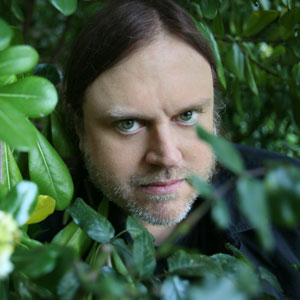 I was never a huge Matthew Sweet fan. Not to say I didn't dig him, I just never bought any of his music, including his great Girlfriend CD. So when me and the missus were invited to join fellow Townsman AndyR and his missus for dinner and the show at Philadelphia's World Cafe Live, we had a slight regret (just for the show, of course).
A bit of history here: Our great college friend and housemate Eric Peterson (RIP) was best friends growing up with Sweet (from Lincoln, NE).  He was always talking him up and playing us demos to which we were optimistic about but hey, who do we really know that's actually gonna "make it" in the music biz. So when he broke as huge as he did—and deservedly so—I think we were all a bit taken back. And the fact that he had the balls to play with two of my all-time favorite guitarists really impressed me outta my mind. I need to read about how they hooked up. That would be a book in itself.
Now there were a few things that we were worried about. How would Sweet's jangly/sorta effeminate pop play live? How could anyone replace Robert Quine and Richard Lloyd? And what about those man-boobs Sweet had acquired from years of having the munchies through his pot-soaked years. And backed by bassist and drummer of Velvet Crush (now, I do have two of their CDs) would they even be MORE jangly than I feared?
Well, I am happy to report that 1) dinner with AndyR and the wives was awesome and 2) more of a surprise—Matthew Sweet was awesome.
He was heavy. And I mean really heavy thanks to a lead guitarist that played every solo loud and, while not note-for-note, totally captured the spirit and wizardry of the originals. Even Sweet said he had big shoes to fill…and fill him he did. Even the Velvet Crush guys were more than serviceable. Sweet's voice was in great form and he was turned up as well—so it was a great heavy affair.
They played the whole Girlfriend album in order—including the three bonus tracks included in the reissue. Then ended with his other hit from the other album because he didn't want the show to end on a downer. He came out for an encore, which we missed. (Fan, not huge fan.) The first 6 songs were all radio-station staples—and, like I said, they really, really rocked.
All in all, a fun night of Rock, with some other RTHers in the audience for good measure. I might buy that CD after all.