The judge has spoken and his rulings are final. Below the fold are the winners, in alphabetical order, of the Beat the Cop 'Stache contest.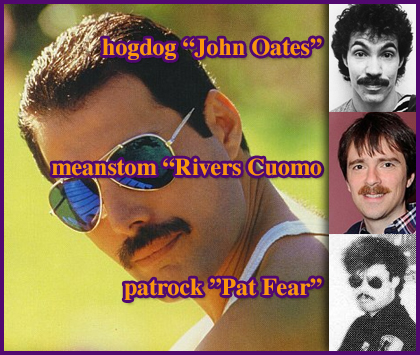 If you are a 'Stache winner please email your mailing address to:
thebackoffice[at]rocktownhall[dot]com
Our good friends at Touchstone Books/Simon & Schuster will be mailing the winner directly.
If you did not make Tom's cut you can buy yourself a copy of the book here or here: