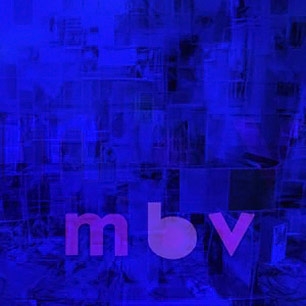 So it happened. It really happened. After a 22-year wait My Bloody Valentine has released its follow-up to Loveless. Take that, The La's!
As I admitted last week, MBV totally passed me by. I was one of those people Slim Jade suspected knew more about the bands they influenced than the band themselves. I have not yet heard the new album. I can't imagine what a next album by that band would sound like. Where does a band go with that sound…after 22 years?
Fans of My Bloody Valentine, as you get your head around this thing, was it worth the wait?
My friend Jonathan Valania at Phawker is getting enough satisfaction. The following sequence of observations from his Insta-Review may say it all:
…[the] album craps out midway (tracks 4-6) when they peel back the wall of noise to reveal that there ain't that much there there. It's like seeing your mom naked. I don't need to see that. But it picks up again…
The FAQ page on the band's new website ignores the most obvious question:
WHAT THE FUCK TOOK YOU SO LONG?!?!
Patience, hata.
Now, when will the band release a new publicity shot?