I call Murray up right away, and in the middle of me running my mouth, he asks me if I'm interested in forming a band. Fuck yeah! He's already talked to Jo. The burnout Jo's sister had been dating left about half of a drum kit in her bedroom before he moved to Newville. "What about a bass player?" Sounded like that wasn't an issue.
Once a week, for about a month or so, we practice. Set list includes "Twist and Shout," The Romantics' "That's What I Like About You," "Wipeout," an original called "She's So Groovy" (Murray and I are convinced that the big time is right around the corner, if we can just fine tune the thing), Costello's "You Belong to Me," and half of "Pump it Up." That's right half of "Pump it Up," with no bass. I do the best I can with my mid-'60s Fender Duo Sonic, which constantly crackles or cuts out every time I turn the controls or fiddle with the switches, and the same can be said for the band's one overloaded amplifier, a Peavey Classic, which serves as the mouthpiece for our guitars and vocals. Alcohol tolerance is low, and that's good because it doesn't take too many 7-ounce pony bottles of Rolling Rock to lubricate all of us into thinking we're going to give local country rockers Appalachia a run for their money.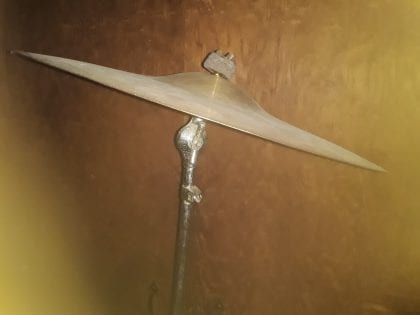 Life is good. I'm in a band. We do our best not to step on each other's toes. Criticism is couched in compliments. We respect one another. Word is getting around. Girls are starting to take notice as well. Bring it on.
We're scheduled to play our first gig, a party at Murray's older sister's apartment. Even though Murray and Jo have spent most of the morning and afternoon recovering from hangovers resulting from nonstop drinking in celebration of the upcoming first day of fishing season, they are ready to rip when I meet up with them. Murray's sister's apartment is crammed with people, including some of our less straight-laced high school teachers. We're good. Damn good. Everything gels. Our repertoire is needy, to say the least, so we play each of the songs a couple of times and drag out "Twist and Shout" for about 20 minutes. We save the original for the end, and Jo manages to bring out the best in the song by inserting perfect fills in all the right places, something he never previously attempted. His shit-eating grin lets us know that he's feeling it. We encore with the song three or four times and spend the rest of the evening getting loaded and listening to everyone tell us how great we are. Fuck going to heaven and meeting God. All this is way better than that.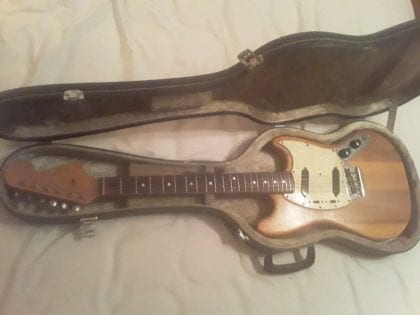 Goodbye: All Things Must Pass (Part II)
About a week after the party, we meet up to practice and plan our next moves. Jo's playing is half assed. Something's not right. After two or three attempts at a new original, Jo puts his hands on his knees and says, "Hey, you know what song's really cool? You know that Styx song "Too Much Time on My Hands?" I know that you guys aren't into it, but…"
Right then and there, I knew that was the end. I'd never have to worry about what would happen if I gave in to that request because no part of my being would ever have allowed myself to be a part of something so embarrassing. At that stage I was already a diehard Beatles fan and read and reread in multiple accounts about how they fought the release of the Mitch Murray penned "How Do You Do It" as their first single. It would have been a betrayal to themselves and all their fans, especially those in Liverpool. Simply put, it wasn't going to happen and neither was "Too Much Time on Our Hands."
A couple of years back, a good friend of mine asked me to come over to his place to check out his cover band. They were good. The practice ended with a discussion of some new songs to cover. The drummer suggested a Coldplay title.
About a week or so later, I saw my buddy at the flea market and asked him how the band was doing. He told me they decided to call it quits.
That a single song can be the straw that breaks the camel's back is mind blowing. Brethren, now it's your turn. My guess is that many of you have been through something similar. Share the story and the sorry-ass song that brought it all to an end.