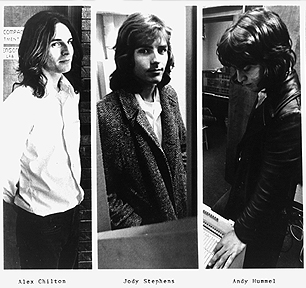 Jody Stephens (center), join the club!
Bev Bevan and Rick Buckler have been raked over the coals in this long-suspended series already. Today a Townsperson other then E. Pluribus Gergely finally called bullshit on the drumming of Big Star's Jody Stephens. In honor of cdm's candidness, let's open the floor to other drummers who suck* despite powering the rhythms of bands we love!
*A point of clarification: By "worst" or "suck" I'm not really asking for a list of the technically worst drummers in rock, if any of us are even capable of assessing that, but drummers whose playing you find necessary to overlook (overhear?) while listening to a favorite artist.