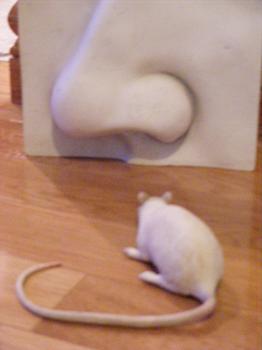 Rolling Stone magazine, after giving Lady Gaga crap for selling 440,000 of her 1.1million CDs last week through Amazon.com at a slashed price of $0.99 (for the whole record, not a single), are now giving her crap for only selling 74,000 this week (all at $10–$18 per disc, I assume). And it's STILL #1.
I also think it's cheating. So is a "free download" with your concert ticket (a-hem..Bon Jovi, Prince) or a CD included in the local newspaper (guilty again, Prince), although the claim on all three is that they charged the full rate on their end and there is no law against a loss-leader at the retail level.
So Gaga sells Born This Way to Amazon for $9.00 and Amazon instead of selling it for $11.99 sells it for $0.99. $8.01 loss per downloaded record x 440,000 = $3.5 million dollars. That's a big single-day loss!
OK, Maybe they got the "Gaga Special" and paid only $6 per download – $0.99 = $5.01 x 440,000 = $2.2 million dollars. Still a big loss. Can't see that being the whole story.
I smell a rat.
How long before a major artist does a FREE release of their new record but includes a paid sponsor to cover their profits? Would AT&T pay $10 million to The Rolling Stones in order for them to offer their new record download for nothing? If so, could they release it only as a digital release, have no promotion, no publicity, no marketing, no videos (save an exclusive interview and streaming concert on the AT&T website), and have the #1 record and far more money then they could ever get from a CD in the current music market? (With the standard business model, they would have to sell 20-30 million to make $10 million, truthfully much more than that.)
#4 with 71,000 sold is Eddie Vedder's Ukulele record. The label makes $350,000 and Ed, if he has a sweetheart deal make get $80–100K. Think the Hawaiian Tourism Group has some cash to sponsor the follow-up?
Sponsoring concert tours used to be selling out, then doing commercials was selling out. For $2 million in cash you better believe that Zaxby'sPresents Jungleland2's Greatest Hits will be available from a fast food website near you!