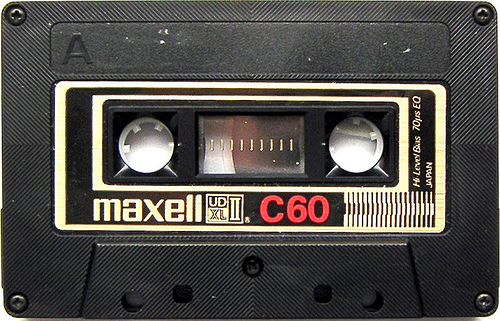 This could be your first demo tape!
You may remember the call for submissions to what should be a remarkable Rock Town Hall experience of shame, laughter, self-awareness, and (yes) healing. Rock Town Hall's My First Demo Talent(less) Search will provide Townspeople and Friends of the Hall an opportunity to reveal their one or two of their earliest demos or live recordings in an anonymous, streaming fashion. Townspeople will then be invited to comment on these early works, see if they can identify the young and innocent artists, and so forth. Prizes will be awarded, long-lost bandmates will be reconnected, we will all feel more deeply something about the music-making experience. At the appropriate time the artists can choose to reveal themselves and provide background on the making of their classic tracks.
In short, this should be a very meaningful activity, and it will only be more meaningful with your first demo in the mix! I know some of you have been digging through your archives for that elusive recording. I know some of you may be reading about this activity for the first time and are already thinking about what you might submit. I know some of you are chicken. [Mr. Mod makes juvenile, taunting chicken noise.] Don't be chicken!
We've received 9 submissions to date. This will work best with a baker's dozen (ie, 13 for our Townspeople on the metric system). The bravery of folks who have submitted to date will not go unrewarded, and those of you who submit a revealing, youthful recording by Monday, May 17, will also experience the spiritual rewards promised by this exercise.
If you'd like to submit an early demo or live recording for Rock Town Hall's My First Demo Talent(less) Search, please write me at mrmoderator [at] rocktownhall [dot] com. Thanks!