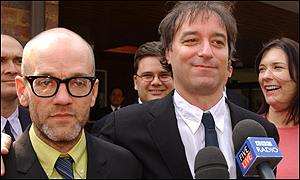 So: REM is set to be inducted into the Rock and Roll Hall Of Fame. There have been a number of laughably inane choices made by… well, by whoever does the choosing over there — but this one causes an especially bitter bile to rise in my gullet. I mean, really — why REM? Okay, so that first album was a breath of fresh air with a good four or five songs on it, worth listening to more than once. And you might get me to admit that you could make a decent C-30 mix tape of their better material from across their career, but — I mean, come on! What good did their existence bring us? Who's next? The B-52s?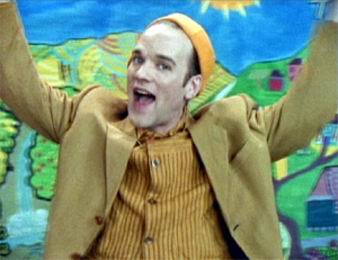 Anyhow, as much as I find REM's music boring, repetitive, and just plain irritating, I'm not going to waste any of your valuable time trying to explain just how much they suck. And I'm certainly not going to do so in the context of a spurious discussion of whether they "deserve" to be in the RRHOF. (In truth, I suppose they're perfect for the Hall. Just don't put 'em anywhere near the Seeg, or the Zeez.)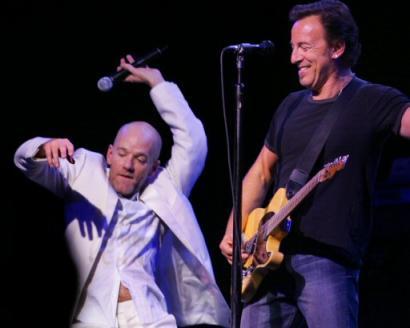 No, instead, I thought I'd just riff on a central component of that band's utter lame-assedness: their front man, Michael Stipe.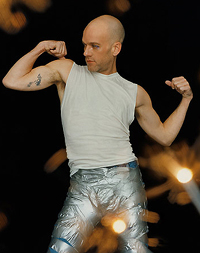 I'm really a nice guy, and know of precious few people who just plain bug the shit out of me. Michael Stipe is one such person. Everything about his rock/public persona is just wrong. I admit it's hard to put my finger on the problem. It's not just that he's one of those irritating Rock Dreamer types or that he's ungainly and spastic or that he looks like he hasn't bathed in a week or that he comes off like an assholeish know-it-all. What is it then? I dunno, he's like — like Rock's court eunuch or something — no real spine, but just clever and "cool" enough to hoodwink the Czarina.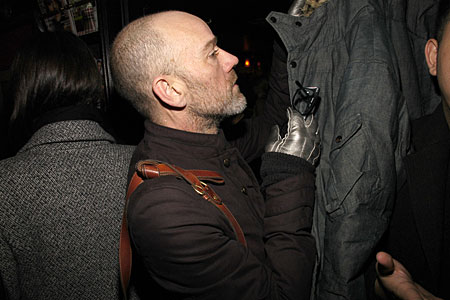 I agree those are "qualities" that I can't really do a decent job of backing up or pinning down. But I do level one serious charge against Michael Stipe for which I have irrefutable photographic evidence: that he's got the worst current Look in rock and roll. Which is especially shameful when you consider the fact that he actually used to look pretty cool!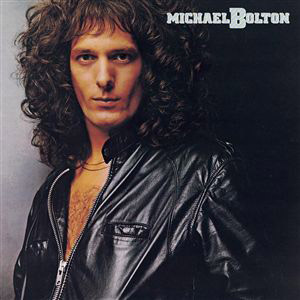 And, folks, before you accuse me of hair-ism: it's got nothing to do with his baldness. Isaac Hayes, the drummer from Spirit, Sinead O'Connor — hell, even Moby — all these folks got no hair and look varying degrees of cool without it. But this Stipe character? Uh-uh. Nope. Sorry. The fact that he fancies himself a fashion maven, complete with man-purse, dandy-gloves and other groan-worthy accoutrements just makes things worse.
But don't take my word for it; review the photos I've posted here and see if you can stomach the idea of this man staring disinterestedly at you through the glass walls of a display case in the Rock and Roll Hall Of Fame. Please, no!