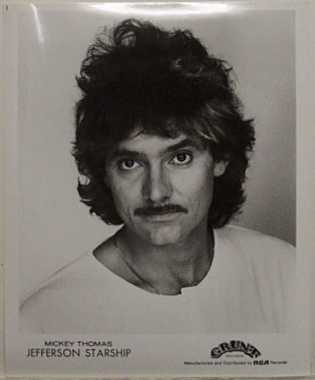 …not exactly my cup of tea, musically. – Mickey Thomas, on the Jefferson Starship's mid-'70s output.
Here's a story that needed to be told: living legend Mickey Thomas discusses his move from the Elvin Bishop Band to Jefferson Starship. I can't tell you, when I'm out and about and run into fellow Townspeople, how frequently the band's late-'70s rebirth comes up in discussion. "Can you believe they bounced back with a smash hit like 'Jane'?" someone might ask. Or, "What forces do you think came together to reboot the Starship? It's a topic that's completely overlooked in rock history books." Well, this interview may provide the answers you've been seeking.
…The more I didn't want to do it, the more they wanted me. – Mickey Thomas, on his initial indecision about joining the band.