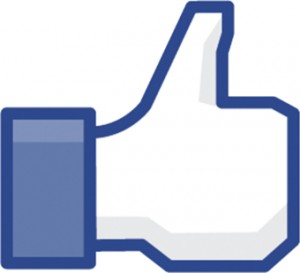 Certain artists play especially well here in the Halls of Rock. By "play especially well" I mean they instantly spark discussion, incite turf wars, cause Townspeople to question their fellow Townspeople's true motives for getting so worked up about the particular artist. Respected, accomplished, yet polarizing artists The Boss and REM are sure to get folks going. Most Townspeople are willing to jump in as pure fanboys on any Beatles-related topic, but throw a Stones thread up here, especially one that plays off the '60s Stones vs the '70s Stones, and Townspeople take their positions personally. Among all the "go-to" artists for inciting rock chatter, however, few hold a candle to David Bowie. There are so many angles at which Bowie can be appreciated or derided, all of which boil down to, Is Bowie a shaman or a sham? We don't question this split personality in an artist like Bob Dylan, but Bowie's ambiguities are a constant cause for examination. Who could forget sammymaudlin's groundbreaking study of Bowie's deep-seated balls envy, Bowie & Balls: If He Can't Have Them, No One Can.
In high school I bought the standard Changesonebowie single-album greatest hits collection in high school and loved almost everything on it. Despite the pleasure derived from those 11 songs, I soon found Bowie's album cuts frequently disappointing if not outright annoying. The whole chameleonic Bowie persona was a turn-off too. Here I was, hip deep in trying to be all that I could be while this guy was, as I saw it, constantly running away from himself. In college I heard a few more good album cuts off The Rise and Fall of Ziggy Stardust and the Spiders From Mars, but at the same time the worst Bowie music ever had become wildly popular: the Let's Dance album. Just typing that album title gave me a gated reverb flashback. Ugh. It wasn't until I turned 30 that I finally bought Hunky Dory and realized I probably loved 30 Bowie songs yet still couldn't say that I loved Bowie. Word got out and friends wanted to know what was lacking in the 30 songs I loved by David Bowie that failed to put the artist over the hump for me. Probably nothing was lacking in the songs. All the stuff I didn't like about Bowie, including how frequently I strongly disliked those songs of his that I didn't love, was too much to overcome, at least until recently.
In November 2007, after years of prodding and a campaign led by Townsman alexmagic, I finally released the list of the 30 David Bowie songs I love. Yesterday the Magic Man asked whether Bowie's "Five Years" would make my next grouping of songs 31-60. I replied that it would probably rank among the Top 35. Then I thought about this issue some more. There's no way I could fill out a list of my Top 60 Bowie songs, but I think I could fill out entries 31 through 40. Following is my list of the next 10 Bowie songs that I like.