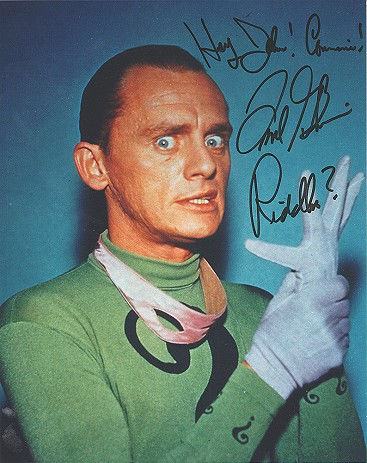 Your host for today's fun and games
Time's up! There are officially *no* No-Prizes to be awarded this time. However, everyone's a winner, as I share a few choice tunes that I still suspect some of you will know.
First up, Dennis Coffey's 1970s funk opus "Scorpio." Even if you don't know anything about Dennis (the man who introduced the wah-wah pedal to Norman Whitfield), you've surely heard Bob Babbitt, the guy who plays the bass solo in the middle there. I always loved this tune — enough to give the bass solo a pass!
Next, Curtis Mayfield's greatest love poem, "The Makings Of You." If I ever get married again, I plan to feature this song in the ceremony *somewhere*.
Here's the one that BigSteve *almost* got right: "Willie the Pimp," off of Zappa's "Hot Rats," and featuring Cap'n Beefheart on vocals. Now *here's* a song that could use some judicious editing.
Lastly, "He's a Doll," by The Honeys — the vocal group that featured Brian Wilson's first wife (whose name I forget). This track was produced by Brian, who, as Mod pointed out, was in full Spector soundalike mode.
There you go, guys! Better luck next time — the coveted No-Prize goes BACK IN THE HOPPER!
HVB