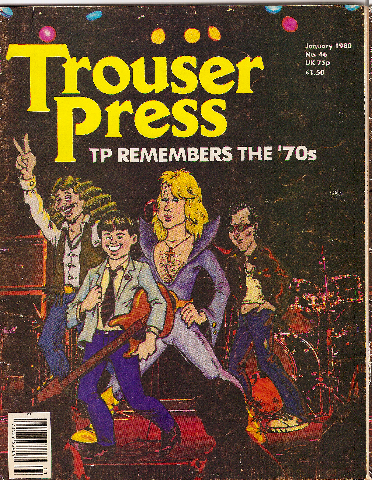 My teenage rock nerd treasure hunt begins.
Some of you are aware of the profound influence issue #46 of Trouser Press had on my young rock nerd's development. It was the first issue of the new decade, and my favorite underground rock magazine kicked it off with a snazzy, double-length issue that looked back at the decade that had just passed and looked ahead to the promise of the 1980s!
As some of you are also aware, the promise of the 1980s soon turned ugly for this once-young man's dreams of a return to energetic, concise rock 'n roll on the radio. Instead of The Clash, Elvis Costello & The Attractions, The Buzzcocks, The Jam, and The Undertones ruling the airwaves, the underground pop song movement would emerge victorious, Yamaha DX-7 synths in tow, as the synth-pop of mildly entertaining types like Thomas Dolby and Thompson Twins and finally the massively successful dance-pop of Madonna and Rock Town Hall flashpoint Prince. Despite the success of a few more commercial contenders from that scene, like The Police, The Cars, and Blondie (and Costello and The Clash, to some extent), the closing credits were rolling on the dream.
Trouser Press #46, "Some 1970s Albums You Might Have Missed" (~40 mb)
That didn't mean I couldn't spend the '80s seeking out cool, underground albums from the '70s that were mostly alien to me before I'd reached my late teens and became a loyal Trouser Press reader. I scanned what's still my touchstone article from that issue, "Some 1970s Albums You Might Have Missed" (~40 mb; click to download). It's a large file, but if you download it and print it out, you'll have some choice bathroom reading! Then – after you've washed your hands – I'm sure you'll want to log back into the Halls of Rock and share your thoughts on these albums, those times, your own significant moment that helped launch your personal rock nerd journey.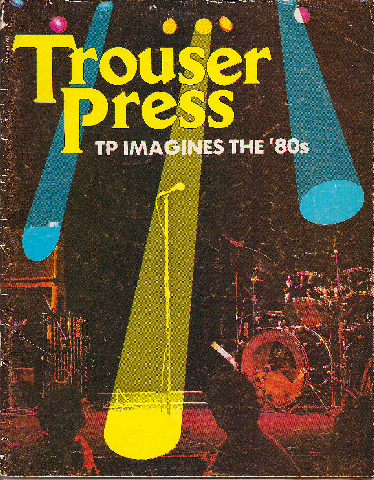 Where prognostications went to die.