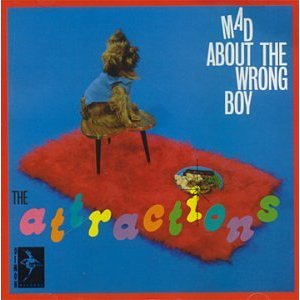 For someone who was sooo in love with everything Elvis Costello & The Attractions, it's amazing I never picked up the solo effort (can it be "solo" with three guys?) by the greatest backup band in the world. A high school buddy of mine had it and we derided it—probably without really listening to it with an open mind.
So, besides The Band, is there a backup outfit that has had any success on their own. Would you buy The Rumour without Graham Parker? The News without Huey? The Heartbreakers without Tom Petty?
And should I give The Attractions' "solo" album another chance?