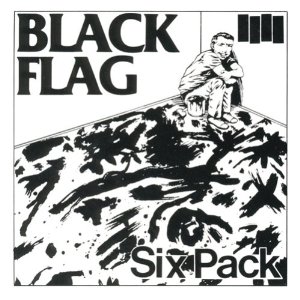 We know a 1-hit wonder when we see one, but are there instances where, for you, a single song adequately represents an entire genre?
As ill-informed and narrow-minded as this notion can be, that's how I feel about Black Flag's "Six Pack" adequately representing the entire genre of hardcore punk. The song begins with mildly threatening intro before exploding into a furious rush of tongue-in-cheek, self-deprecating, faux-angry humor. It's the perfect response to a state of being for many American, middle-class, intelligent, slightly off-center dudes in their late teens and early 20s. To my hardcore punk–limited sensibilities, "Six Pack" says it all for the genre. There are easily a half dozen other hardcore songs I could see myself compiling on my iPod, but, for me, "Six Pack" is a 1-hit genre.
Is there a genre you don't normally appreciate that is is positively encapsulated in just 1 song?